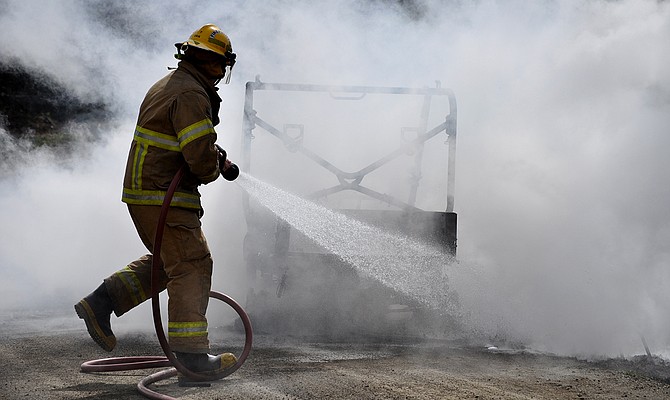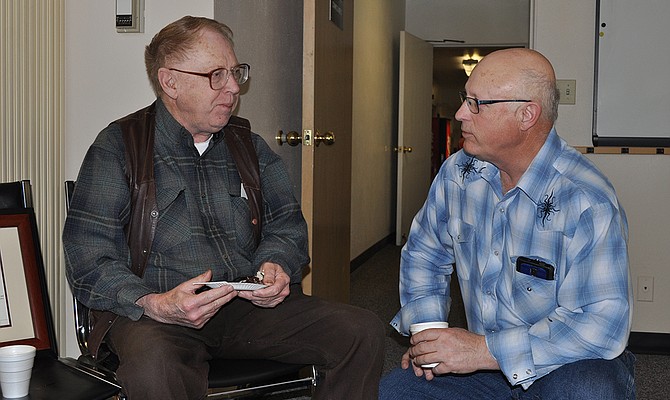 A Cottonwood woman was placed on probation for up to three years for her role as getaway driver in 2013's Exxon gas station robbery.
Board positions will be contested in the upcoming May 19 elections for the Syringa Hospital and Mt. View School District 244 (MVSD). Syringa Hospital Board

Thanks to Umpqua Bank, area kids will be a little more tech savvy.

Thanks to a $102,000 grant from the Idaho Department of Health and Welfare, a $5,000 donation from St. Mary's Hospital Foundation and a $1,500 donation from the Berklund Foundation, St. Mary's Hospital was able to purchase a new 2014 Chevy G4500 diesel ambulance priced at $146,341.
It's Your Business
Start getting your bikes tuned up and ready now! The Just for the Hill of It bike challenge is Saturday, June 6. Registration or sponsorship forms are available at Syringa Hospital or hospice. All proceeds go to Syringa Hospice.

Jason Ash, 35, of Kooskia was arrested March 16 on multiple felony and misdemeanor charges related to a stolen vehicle.
Idaho County District Court Judge Gregory FitzMaurice Magistrate Jeff Payne
March 25, 2015
Grangeville - Rocks in rd Harpster Grade; Rockslide Hwy 14 MP 11-15; Suspicious person Rieman Rd/NRR; Kooskia - Medical Hwy 12; Medical Toll Rd; Motorcycle complaint Ping St/NRR; ...
March 9, 2015 - March 15, 2015
RP states that her boyfriend won't leave. Boyfriend got on phone and wanted to give story to dispatch...

Fruit trees are in bloom at the Killgore orchard near the Hammer Creek Bridge south of White Bird. The first day of spring was last Friday, March 20.
Grangeville Elementary Middle School (GEMS) is on the lookout for a new captain.

The Salmon River has been running far higher than it usually does this time of year.
March 18, 2015
Tuesday, March 3 911 hangup - Called land line back. Adult female just checking her Life Alert button...
Idaho County District Court Judge Gregory FitzMaurice Magistrate Jeff Payne
March 18, 2015
Grangeville – Fire Doumecq Rd; 911 call, nobody there, possible domestic dispute Hoot's...