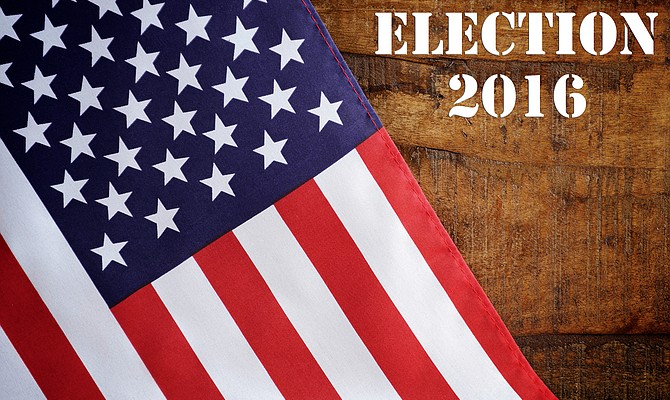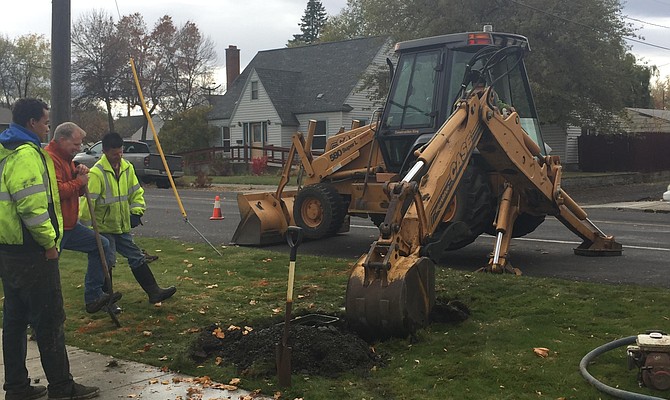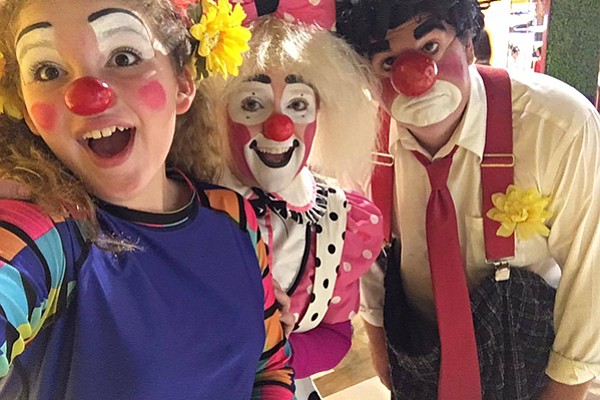 Who speaks on behalf of abused and neglected children? That person could be you. A Court Appointed Special Advocate (CASA) is a volunteer appointed by the court to represent the best interests of abandoned, abused, or neglected children.
This Thursday, Oct. 20, the Historical Museum at St. Gertrude will present an event that focuses on the history of the Benedictine Sisters of Cottonwood. The lecture and tour will be offered at both 3 and 7 p.m. The event is free and admission to the Historical Museum will be free all day.
Election 2016
The Nov. 8 general election is less than three weeks away, and Idaho County voters are being asked to choose elected officials and answer ballot questions. Those wanting to weigh in their decisions must be registered to vote. What requirements are necessary to become a voter and what is the process?

Although she is a new health care provider at Syringa Hospital and Clinics, DNP Julie Hammatt knows her way around the hospital. "I have spent a couple years as an emergency department RN here at Syringa while I obtained my Doctor of Nursing Practice," she said.

Assembly draws neighbors, apples to start a tasty fall
Even the yellow jackets were friendly. Such was the golden fall Clearwater Valley morning on Saturday, Oct. 1, as several dozen people gathered at the Tahoe QRU building on Leitch Creek Road to combine apples and elbow grease into smooth, sweet cider.

New public defender sought
Grangeville attorney Victoria Olds will serve as magistrate judge for Lewis County. Olds was selected by the Second District Magistrate Commission last Thursday, Oct. 6, to replace retiring Magistrate Judge Stephen Calhoun. It is expected she will be sworn in January 2017.

Are you seeking care for your loved one but want to ensure they are well taken care of with dignity? That's exactly what Erica Eller, fifth generation White Birdian, is offering. Eller is a 25-year veteran of a caregiving.

After years of arguing with the Federal Highway Administration over the Salmon River Road, Idaho County has accepted the Salmon River Road was "completed…per the project agreement" in September 2013. The county had been seeking changes that could make the road cheaper to maintain.
Election 2016: Good Roads, Union consolidation
Included on the November ballot for Idaho County is a question regarding the consolidation of Good Roads Highway District No. 2 and Union Independent Highway District. Idaho County Commissioners are proposing a single consolidated highway district to be known as Union Independent Highway District.

Election 2016: Dist. 7A (Chilcott)
'Important to do a good job for everyone in the district' — Chilcott

Election 2016: Dist. 7A (Giddings)
'My priority is to keep the flow of communication open' — Giddings

District 3 High School Rodeo held its last event for the fall season on Saturday and Sunday, Oct. 8-9, at the Riggins Rodeo grounds. The season starts up again with events beginning late-April 2017. Pictured here on Sunday was Luke Olsen of Kooskia in the junior high breakaway event.

Kinder Ready Klub students at Grangeville Elementary Middle School learned about fire safety Friday, Oct. 7, with the help of Grangeville volunteer firefighters Andrew Lane and Tom Jacobs.

Cause is undetermined for last week's fire that destroyed a Stites double-wide mobile home. The rental residence at 420 Old School Avenue was determined a total loss, according to Fire Chief Mark Anderson, Kooskia Volunteer Fire Department.
Bulldog cards, to benefit the Grangeville schools music department, are on sale now at the school. Cards are $10 apiece and are also available at Grangeville Flower Shop, Seasons, Pizza Factory, Grangeville Country Club, Shear Magic and Crema Café.