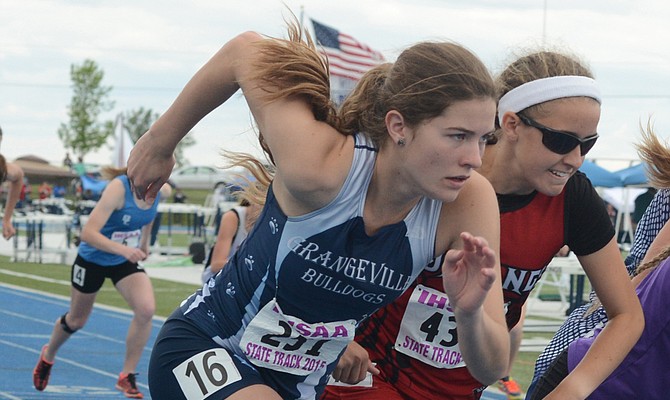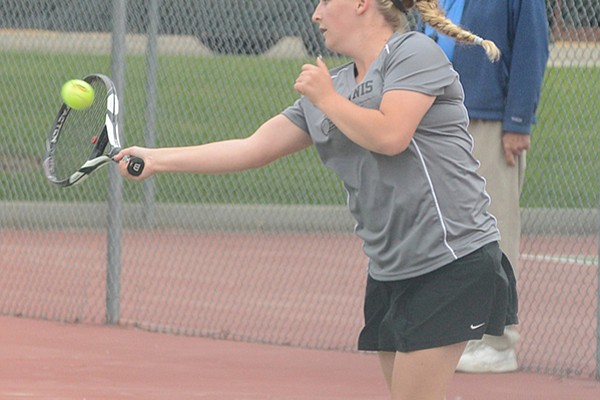 By clearing 12-0 in fewer attempts, Kamiah junior Taylor McCallister edged Clearwater Valley's Trey Pfefferkorn out of the 1A boys pole vault title on Saturday, May 16.
Two students from Clearwater Valley and one each from Grangeville, Prairie, Highland and Kamiah have qualified for the Idaho State High School Rodeo Finals slated for June 7-13 in Pocatello.
Grangeville Country Club will host a weeklong camp instructed by Jon Stein 9 a.m. to 1 p.m. June 15-19.
A last-minute injury withdrawal will have Grangeville's Sarah Wilson competing this weekend at Vallivue High School in place of teammate Savannah Thanstrom, who placed second in the district's girls singles bracket. The state bracket was announced Wednesday morning.
Blackmer Memorial tournament organized; "Spring Fling" coming up this weekend; Chinook salmon stream into Idaho; CAP calls led to 111 poaching cases, 188 citations in 2014; Softball group picks up Monday, Thursday evening games; St. Mary's slates sports physicals; F&G board to meet in Lewiston May 19-20.

For many of the dozens of area athletes who qualified to compete at the state track and field meet at Middle- ton this weekend, earning a trip to state counts as a major triumph. For the best of the best in Idaho County, qualifying is a mile-marker on the way to the apex goal: a state title.

Clearwater Valley's Shalynn Gutzman won the girls singles district title last Saturday, May 9, topping Grangeville's Savannah Thanstrom in the championship match; both will represent their schools at the 3A state tournament to be held this weekend, May 15-16 at Vallivue High School in Caldwell.

The Maniacs occasionally got the better of Grangeville in boys team sports earlier this year and had the GHS baseball team's number all spring. With a walk-off mercy rule victory over Kendrick on the second day of District II tournament play, the Bulldogs gave themselves a shot at reaching the state tournament. But the second post-season Bulldogs-Maniacs encounter in as many days ended with Grangeville's hitters again stumped by Orofino's pitching.
Kubs, Rams out in play-in round; Pirates advance
The Kamiah and CV baseball squads saw their seasons end Tuesday night at Orofino; the Prairie boys survived with by a 6-5 score over the Kubs.

Daigon Anderson of Jiggs, Nev., held on to win the ranch bronc riding event with 80 points at the Sunday show of the 67th Annual Riggins Rodeo.

It's tournament time, and this year's tournaments will be held in Orofino.
Both of the Central Idaho League's powerhouses have had Grangeville's number this season, and that pattern continued in St. Maries' 17-0 win over GHS last Monday, May 4.
Previous Next