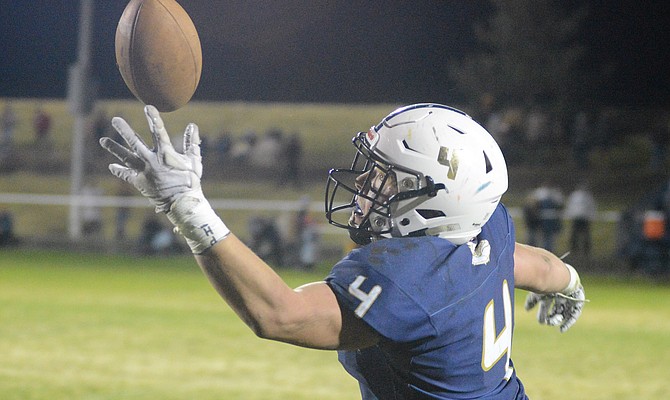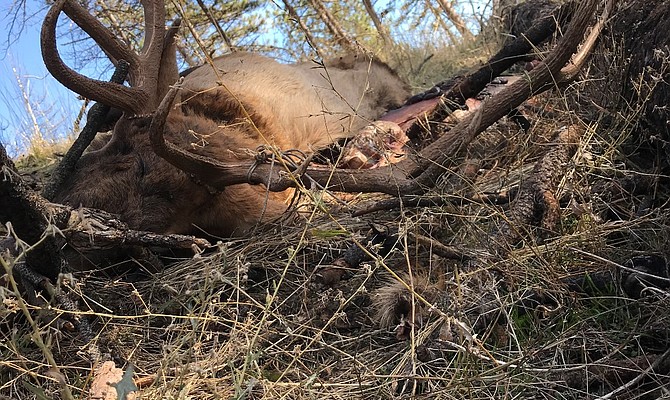 Bulldog of the Week
Outside hitter Kate Lutz — one of the team's senior leaders — described Grangeville's volleyball season as "lots of fun" as well as a growing experience.
Football roundup
Prairie faced a long drive and must-win situation last Saturday afternoon, Oct. 14 — and they faced a 14-12 deficit early on. But after Wallace returned a fumble for a touchdown against the PHS offense, the Pirates defense held the fort, allowing no more points in the course of a 66-14 Prairie win.

If you're fishing in the Clearwater River for coho salmon, or catch one while you're steelhead or chinook fishing, the IDFG offers this hint: The state catch-and-release record is wide open because this is the first coho fishing season since the catch-and-release records started in 2016.

Harvest season for adipose-clipped hatchery steelhead opened Sunday, Oct. 15 on the Snake, Salmon and Clearwater rivers.

Snowhaven will again sponsor a ski swap Nov. 17-18, at the National Guard Armory.

Preps Beat Journal
The Orofino Maniacs had two cracks at a potential game-tying two-point conversion on Grangeville's home field, but the Bulldogs claimed the Central Idaho League title with a 28-26 win over their longest-standing rival Friday night, Oct. 13.
The Grangeville boys' state tournament hopes ended Tuesday night, Oct. 10, when Timberlake held on for a 2-1 win during the second round of the District I-II tournament.

Bulldog of the Week
"It was a battle, for sure," Grangeville's Justin Fogleman said. "They're a good football team, big, physical, they're all weight-lifters, and it's just tough to play good teams when some things go against you."

Football
Down by a dozen with less than six minutes to play, the Kubs put together one of the finest defensive stands seen all season at the recently-christened Bob Squires Sports Complex.

Chloe Dame and Baeli Kinsley scored the final two goals of the first GHS girls soccer season last Saturday, Oct. 7, during their regular season finale against Timberlake, which won 10-2. Before that game, GHS honored seniors Tessa Godrey and Brenda Gomez.
Big Game Outlook
Idaho big game hunters have been on a roll in recent years with a top-10, all-time deer harvest in 2016, an all-time record whitetail harvest in 2015, and a top-five, all-time elk harvest in 2015.
Several proposed rules recently adopted by the Idaho Fish and Game Commission was published on Oct. 4 in the Idaho Administrative Bulletin.
Previous Next