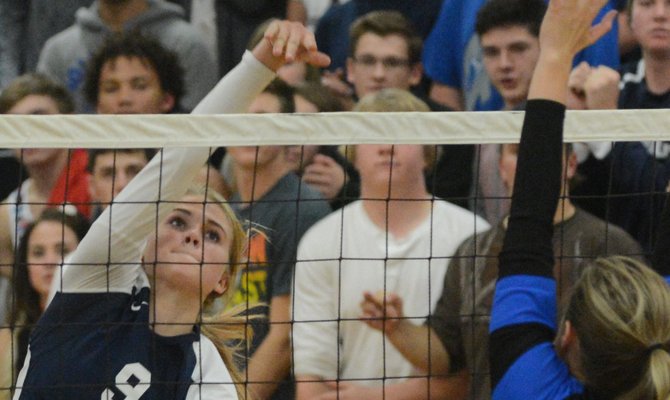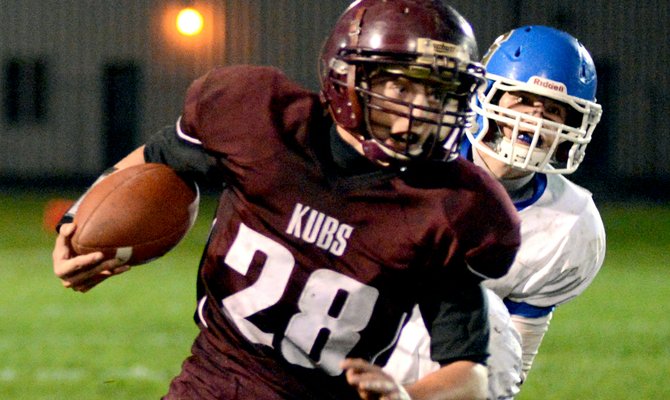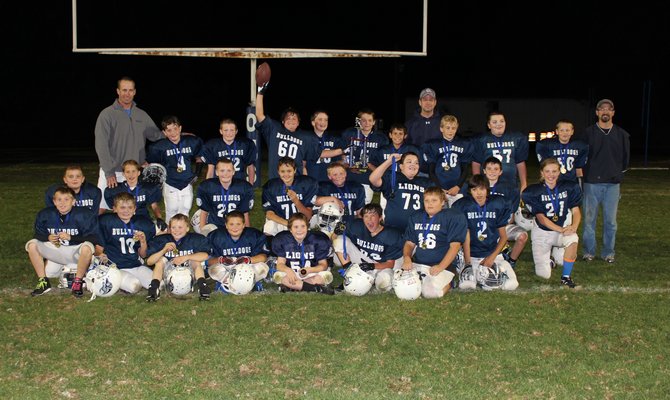 Lifted by a large senior class, Prairie claimed the Whitepine League title with a 48-6 win over Kamiah Friday night.
The Grangeville cross-country team's meet last Saturday, Oct. 18, was "a great tune-up and preparation for our district meet this Thursday at Potlatch," coach Les Loeber said.
Prairie 72, Potlatch 18
Prairie put up 44 points during the first quarter last Friday night, Oct. 17, and quarterback Jake Bruner had a hand in each of the first four.
Gooding 54, Grangeville 27
A Saturday trip to southern Idaho put Grangeville on the same field with a team primed to pursue the 3A football title when the playoffs open next month. Gooding flexed its main muscle — "do-everything" senior Josh Finley — and carried the day 54-27 on Oct. 18.
Salmon River 60, Garden Valley 22
Salmon River took care of the ball and punished turnovers to win their second game of the season. The 60-22 victory over Garden Valley last Friday night, Oct. 17, doubled as a league victory, keeping Salmon River's slim playoff hopes alive.
Prairie's top seed for the 1AD1 District II tournament came with a first round bye and a matchup against Clearwater Valley during the Whitepine League's late-season moment of truth.
Cottonwood Night Shoot starts; Mader feted at WAA banquet.

It is an agonizing ordeal when one loses a game animal. It is absolutely one of the worst feelings a conscientious hunter can endure. In order to prevent this type of occurrence Edd and Leanne Woslum in cooperation with the Idaho Dept. of Fish and Game, have trained blood tracking dogs. The sole purpose in life for these dedicated hard-working animals — other than running and playing — is to seek and track a hunter's wounded game animal on demand.
Pigskin Prognosticators
Last week's games were the toughest of the season so far, judging by the entries we received and the Free Press staff picks. I missed five and still out-did the rest of the Free Press staff.
Grangeville's offense put Madison Brown (42 kills, 4.2 per game) in position to take point after point during the first day of 2A District I-II volleyball tournament day -- which GHS survived with wins over Orofino and St. Maries.

Kamiah surged to victory, 50-20, during the second half of Friday night's homecoming game. Elsewhere, Prairie and Salmon River won in lopsided fashion.

Grangeville defeated Orofino (25-9, 25-13, 20-25, 25-14) Thursday night and will be seeded higher than the Maniacs when the 2A District I-II tournament opens on Saturday, Oct. 18.
Previous Next