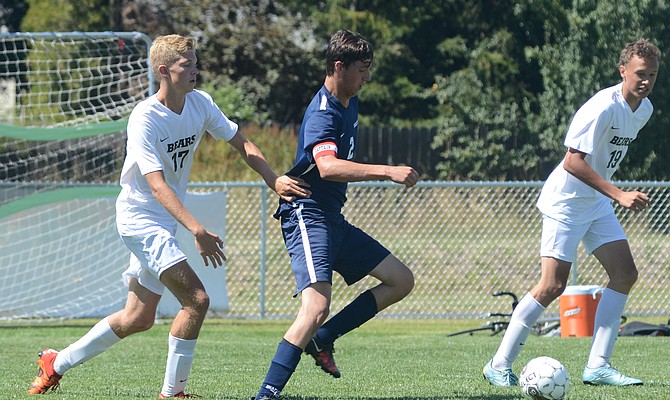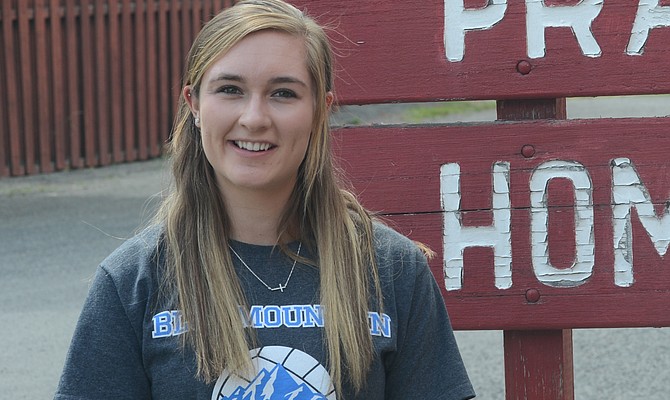 The Wallowa-Whitman National Forest (WWNF) is extending the public input period associated with the proposed Special Recreation Permit Fee on the Wild and Scenic Snake River to Sept. 30.

Next level athletes
Unlike many others who go on to college sports after successful times at Grangeville High School, Abigail Stowell didn't start playing her sport of choice early in childhood.

Bulldogs to visit Moscow Aug. 20
It's soccer season. Soccer practice started statewide on Monday, Aug. 8, and a 6 a.m. session at Grangeville High School marked the first time the Bulldogs have taken the field for this sport.
St. Mary's Hospital plans 17th Annual golf scramble; Soccer sign-ups set; GEMS football sign-ups open; Jakes Day set Aug. 14; GHS v-ball practice set to begin Aug. 12; Soccer teams to play first games Aug. 20; Football season opens Aug. 26 at Moscow.

The Triple Bar Drill Team's July 31 O-Mok-See awarded 13 results across several age groups: nine and younger, Kira Bentley (first) and Lara Barnard; 10-12, Tyler Leaton (first) and Elli Klapprich; 13-15, Kaylee Page (first) and Larry Leaton; 16-19, Rachel Kelley (first); 20 and older women, Taylor McColloch (first) and Stephanie Bentley; 20 and older men, Dennis Robinson. The group also named Queen Kaylee Page, First Princess Kayliana Shaw and Second Princess Brittany Benavidez.
Idaho's fall hunting season is likely to be outstanding. Coming on the heels of an all-time record white-tailed deer harvest in 2015 and the highest harvests in more than a decade for mule deer and elk, hunting this fall should be similar to last year.

Next level athletes
Alongside other 2016ers, Madison Brown had boosted the girls volleyball and basketball programs' high expectations from the time she was a freshman, but her capstone season came to an abrupt end when her knee gave way after she went to block an opponent's shot last winter.

The Kooskia Krush crushed their way to a 7-0 record in the adult co-ed city softball league with a key win over previously undefeated Brew Crew on Monday night, Aug. 1.
Football parents meeting set; Sports physicals on offer Aug. 3, Aug. 4; GHS v-ball practice set to begin Aug. 12; Jakes Day set Aug. 14; Luman Memorial golf tourney starts Friday; Swimmers hold mile swim fund-raiser; Bull Bash scheduled Sept. 4 at Kamiah; Rapid River Hatchery closed until July 2017.
Slate Creek area owners of a small dog found out a mountain lion had been eyeing their yard when the big predatory cat attacked their pet and other animals Monday morning, Aug. 1.

Next level athletes
Austin Parks is headed to College of Idaho where head coach Mike Moroski and defensive coordinator Chris Jewell call the shots.

Next level athletes
With his older brother establishing himself at Boise State as well as a pair of 2A titles in the shot put and discus of his own, Cole Lindsley's aptitude for throwing is no secret in southern Idaho. His prowess in the field was such that even with the 2A championship Grangeville High won on the gridiron last fall, not many colleges offered him the chance to continue with both.

Deer feasting in rapidly ripening wheat fields are a common sight across the Camas Prairie during late July. With summer days growing shorter, the wheat harvest will be starting soon, and area deer have a month to run before general archery seasons open Aug. 30.