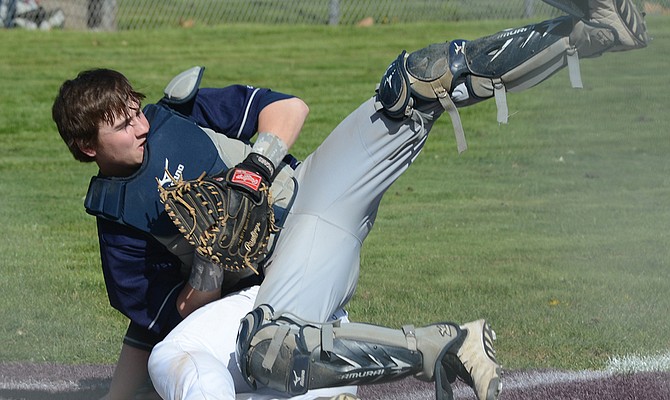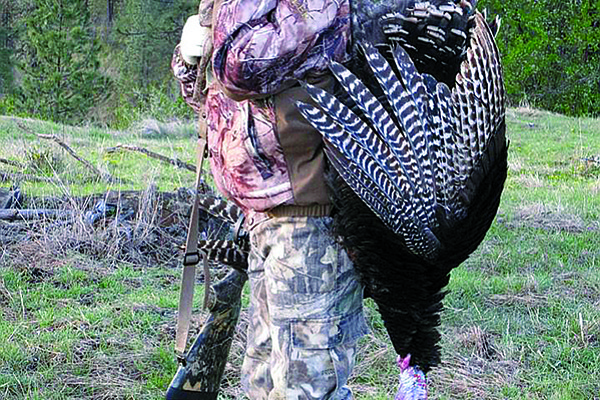 The baseball field at Clearwater Valley was swamped last Monday, April 6, forcing a postponement of the Rams' game against Nezperce.
The 2014 annual summary of wolf monitoring in Idaho is now available, and shows wolf numbers remain well above the 150 wolves and 15 breeding pairs required to keep gray wolves off the endangered species list under the 2009 delisting rule.
The Camas Prairie Bowmen and the Idaho Fish & Game will be hosting this year's Bowhunter Education class at Grangeville Elementary-Middle School on April 25-26.
As of Monday, April 6, Riggins-area guides were anticipating an early arrival by the chinook now traversing the Columbia River system.
The general spring turkey and black bear seasons open April 15 – turkey hunts run through May 25, and spring black bear closing dates vary.
A permit is required to gather firewood for personal use on national forest land. Permits are $5 per cord with a minimum of four cords ($20) and a maximum of 12 cords. The permit is valid from the date sold until March 31, 2016, on national forest land in northern Idaho and national forests in Montana as well as Bureau of Land Management land.
The eighth-grade Grangeville boys played in the Missoula Spring Fling last month and placed first in their bracket.

Thanstrom took the No. 1 girls singles match 9-8, 7-5.

The last meet before spring break has long drawn athletes from near and far. As the clock ticked toward 3 p.m. last Thursday, March 26, a start time snafu had left event runners wondering whether a few local teams would even be attending.
"It was a good win," Grangeville baseball coach Lee Nadiger said of his team's
Sign-up and practice for the Grangeville Gun Club's annual six-week spring team shoot on April 7, and shooting starts April 14. The kitchen will be open, and the costs are $25 per team (sponsor fee) and $36 per shooter (target fee).
The North Idaho Sports Banquet put on by the Idaho Athletic Hall of Fame will be held on Saturday, April 11. Eight Grangeville High School athletes are nominated to attend the event in its 53rd year.
The Camas Prairie Zephyrs are currently recruiting players for the 2015 Season. Final sign-up will be held on Wednesday, April 8, at 7 p.m. at the Idaho National Guard Armory in Grangeville. Players and parents are encouraged to attend.
Before the Show and Shine Boat Show on April 17, four classes of jet boats will take to the water for a day of preliminaries, with two race days to follow, with six laps per boat starting that Saturday at 10 a.m. on April 18.
Winter 2014-15 snowmobile trail grooming and ski trail grooming across the Nez Perce-Clearwater National Forest has come to an end. Due to low snowpack, snowmobile and ski trail grooming has ended early this season.