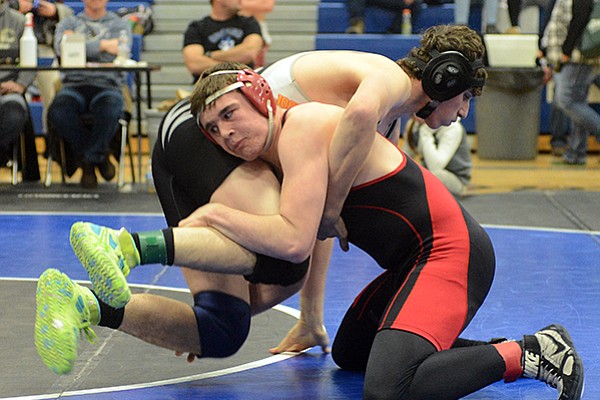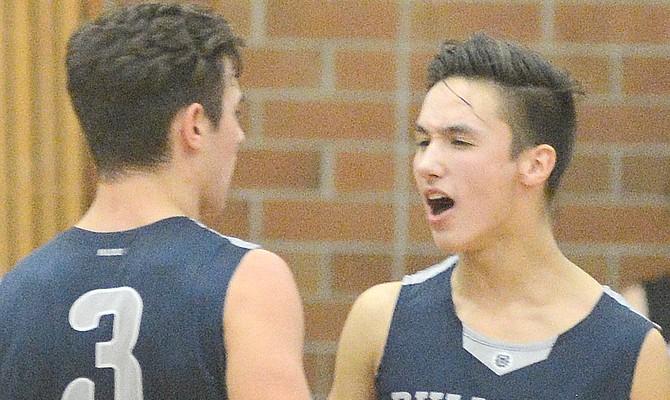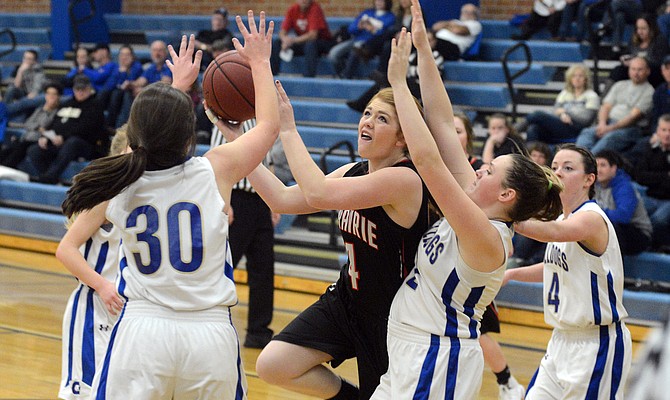 Basketball
The Clearwater Valley boys needed a win to keep pace with the mid-tier teams in the Whitepine League but started their first game after Christmas ice cold.
Haylee Fishback will run the next of her fastpitch softball clinics around the LC Valley this Saturday, Jan. 14, 10 a.m. to 12:30 p.m. at Skinner Sports Academy located at 2015 8th Avenue in Lewiston.
The annual 10 week Camas Prairie shoot begins on Jan. 8 at all Camas Prairie gun clubs.

Grangeville Ski Patrol outdoor emergency care instructor Brian Adams (right) and student Paul Sonnen went through the sign-ups for the course the Ski Patrol is offering this winter.
Wrestling
Three Grangeville wrestlers won their weight classes last Thursday, Dec. 29, with freshman Brittney Benavidez (138) sweeping four matches in an all-girls group.

Bulldog of the Week
As a sophomore, Noah Kaschmitter stood out on the Grangeville football field for his imposing physique and effectiveness along the defensive line.
Varsity schedules current as of Jan. 3, subject to change
Each team put two perimeter players in double-digits on Dec. 20, and while Grangeville's duo of Paige Lindsley (17 points) and McKenzie Kennedy (16) outscored Salmon River's Maddy Tucker (14) and Chevelle Shepherd (13), GHS dominated inside and won by 20, 53-33.
Before heading out in the New Year, Idaho hunters and anglers are reminded to pick up a 2017 license.

Roy Kinner caught on with the Idaho Department of Fish and Game in 1988, working as an enforcement technician — a training position and a stepping stone to becoming a conservation officer — in Orofino.

Bulldog of the Week
The Grangeville High cheer squad is amping up, and sophomore Jillian Hausladen, daughter of first-year coach Renita Lee, is in the thick of it.

After riding 17 miles on the sixth day of his ride from Pittsburg Landing to Nez Perce Pass late last summer, Brad Arnzen of Grangeville and some of his close friends made camp at the high place that divides Salmon River country from the Selway.
The Snowhaven Ski and Tubing Area opened for the season last Saturday, Dec. 17.
Boys basketball
After taking their first loss of the season Saturday, Dec. 17, 59-38 at Lapwai, the Pirates hammered Clearwater Valley 74-29 on Monday night, Dec. 19.