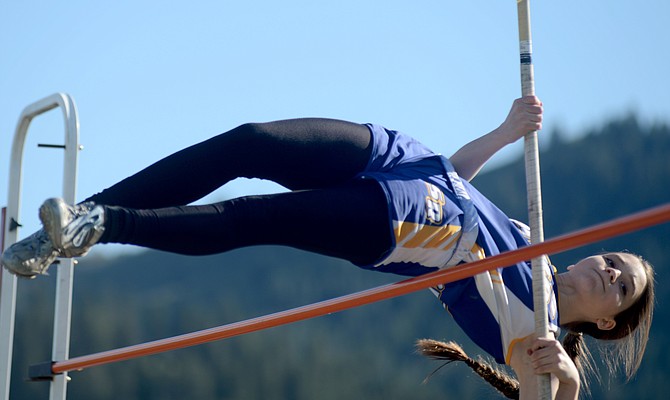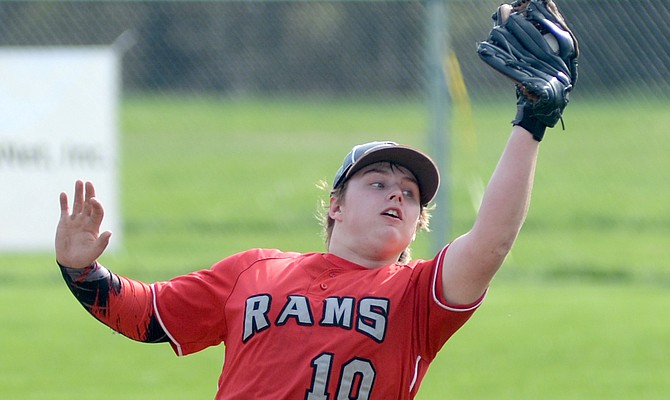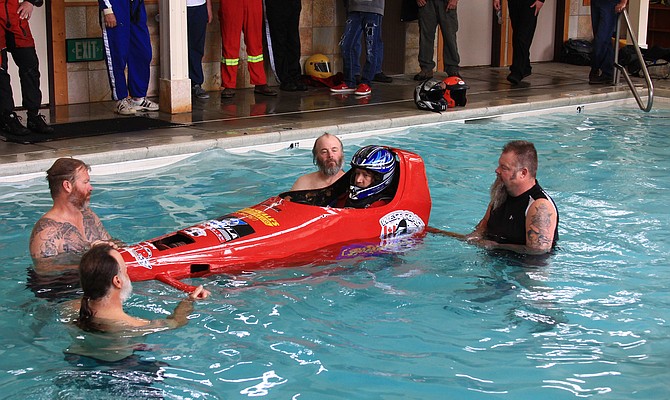 Bulldog of the Week
Grangeville junior Tyler Stephens has been on a tear, with his bat helping protect home run hitter Chase Adkison at the top of the order.

Ask Bwana
Dear Bwana, It's bear season! Can you give me any tips that might help me bag a bruin this spring?

Ryan Rogers of Lewiston was overall champion of last weekend's Salmon River Jet Boat Races, having won the unlimited class with a time of 50 minutes, nine seconds over 10 legs, eight miles each, up and down from Island Bar to Lightning Creek.

Tennis
The Grangeville High tennis squad had no trouble with the Lewiston JV Monday night, April 17, winning 17 of 21 matches.
Idaho County's Search and Rescue Building will be the site of classes 7:30-5 p.m. May 6 and 8 a.m. to noon May 7.
Moose, sheep, goat hunting applications due by April 30; New hunting, fishing license fees hit May 1; GHS football camp forms due by May 1; Sullivan, Lindsley get banquet recognition.
Prairie's April 18 home baseball game against Nezperce has been relocated to Kamiah, and rescheduled with a start time of 4 p.m. April 19. The track meet scheduled today in Lapwai has been postponed to tomorrow.
Grangeville's April 15 Central Idaho League baseball game against St. Maries had been relocated to Kooskia because the field at GHS has been to wet to play on this spring. But the field at CVHS was also too wet for baseball Saturday morning. The game will be rescheduled, but a date and time has not yet been decided.
Clearwater Valley's home baseball game April 14 against Kendrick was cancelled due to wet weather, and has tentatively been rescheduled for 4 p.m. this Wednesday, April 19, at CVHS.
Pirates home games originally slated for Saturday, April 15, in Cottonwood, have been relocated to parts north due to wet weather in the forecast. Softball will play at Airport Park at noon in Lewiston, and baseball will play at 2 p.m. and 4 p.m. at Potlatch, weather permitting.
Grangeville High softball and tennis events, scheduled for the afternoon of April 13, have been called off due to rain.
Fish and Game commissioners on Tuesday, April 11 set waterfowl seasons and rules for the upcoming season. Most rules will be similar to 2016, but new zones were established to tailor seasons to different climates and geographic areas to maximize hunting opportunity and migration patterns.

The GHS tennis squad hosted Orofino and Culdesac Tuesday night, and met little resistance in the course of winning 15 of 17 matches. Boys singles sophomore standout Colby Kennedy drew praise from coach Kerry McCulley for winning three matches on the evening.
KYRO baseball, softball sign-ups set; Babe Ruth baseball meeting set April 12; Local elk foundation banquet coming up; Football squad's annual Boise State camp trip scheduled; New hunting, fishing license fees hit May 1; Trout pond stocking scheduled this month.

Baseball
Leading up to spring break, Clearwater Valley's baseball season hadn't gone as well as coach Josh Bradley had hoped, but with wins over Kendrick and McCall last week and a slew of Whitepine League games on the slate this week, the Rams have stopped skidding and are looking to accelerate up the WPL table.