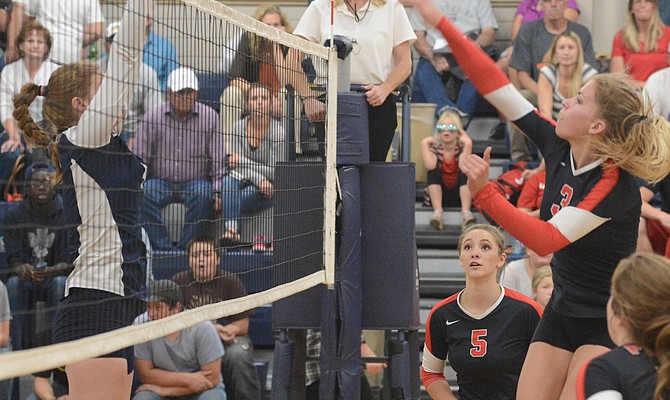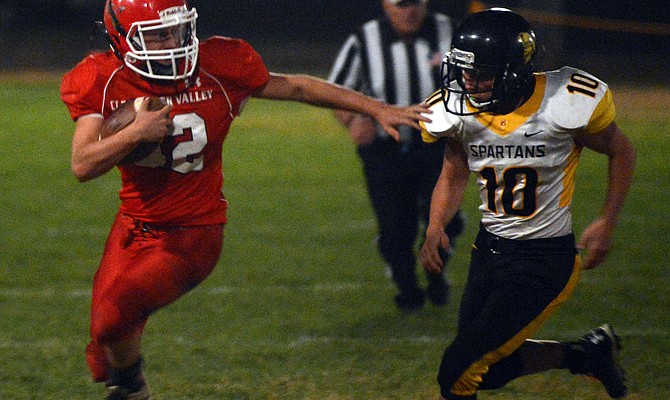 Clearwater Valley's Cole Olsen won the 2.6 mile cross-country race at Asotin this morning, with a time of 13 minutes, 51.19 seconds. Out of 80 varsity boys, Grangeville's Adam Wonnacott finished eighth (15:15.21). Grant Gehring paced the Prairie boys (39, 17:06.39).
Upland bird hunting seasons start in a big way across much of Idaho with Saturday, Sept. 17 marking the opening day for chukar, quail, gray partridge and sage grouse.
Grangeville Youth Wrestling sign-ups will be held Sept. 26, 5-8 p.m. in the community room of the gym at GEMS. The program is open to boys and girls ages 4-15. Contact Amanda Eich 451-4271 for information. "We are also asking for shoe donations, if anyone has some wrestling shoes that are no longer being used," Eich said.
Clearwater Valley broke a drought against river rival Kamiah that had dated back to 2013, when the Rams last beat the Kubs. CV beat Kamiah 42-20 on Sept. 9.
With many hunting seasons about to begin, the Idaho Fish and Game reminds people who spend time outdoors that they should reach for a phone whenever they witness a violation of fish and game laws.

The Bulldogs gained a late chance to tie when Frankie Zumwalt recovered a fumble, with Clarkston turning it over in the course of trying to run out the fourth quarter clock. But the Bantams defense rose to the occasion and kept GHS from advancing near their goal during the final three minutes of their 33-26 win last Thursday night, Sept. 8.

Savages quarterback Tucker Boyd threw a touchdown pass, ran for a touchdown and delivered three two-point conversions, all of which had Prairie trailing 30-18 entering the fourth quarter.

Soccer
The Grangeville soccer squad has been voted eligible for the district tournament, GHS soccer organizers said Monday night, Sept. 12. Before this week, the Bulldogs had been operating on the idea that they'd be eligible for their first post-season next fall.

It was a perfect first night of the new bowling season. Doug McRoberts knew it would happen this year, because he knew Louie Serrano had bowled 15 previous perfect games. McRoberts, who owns and operates Camas Lanes in Grangeville with his wife, Brenda, had come close as others had in recent years. The facility record stood at 297 until the breakthrough came last night, Sept. 8, when Serrano made a bit of local history when he rattled off 12 strikes in a row for Camas Lanes' first-ever 300 game.

The Bulldogs struck first, and struck repeatedly to beat Orofino 7-2 Tuesday night, Sept. 6, in front of their first home crowd. Roughly 50 Grangeville supporters turned out despite wet weather that slowed the action on the GHS pitch, located on the freshly-lined patch just west of the football field.
The Rocky Mountain Elk Foundation is forming an Idaho County chapter, with a formative meeting to take place Sept. 14 at Oscar's Restaurant.
A normal winter and a wet spring in many areas provided a mixed bag of broods with some areas reporting large populations compared to last year and others spotty.
Trappers interested in learning more about the specifics of trapping wolves are reminded that Idaho rules require trappers to successfully complete a Wolf Trapper Certification course before they can purchase wolf trapping tags. Preregistration is required.

Bulldog of the Week
Grangeville volleyball standout Rachel Kelley doesn't pay much attention to her individual stats.

Grangeville's cross-country program consists of two boys with big aspirations this fall, under the tutelage of coach Jim Suhr.