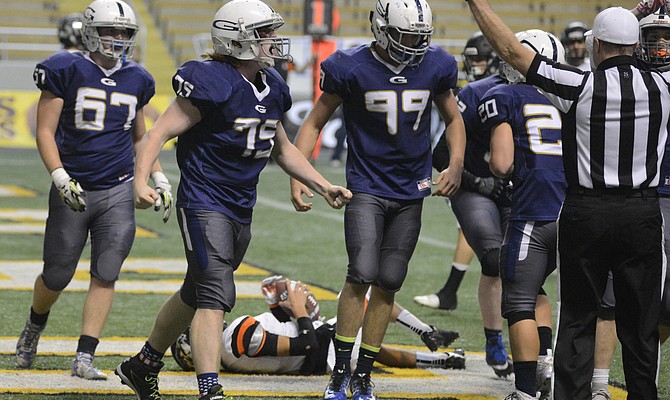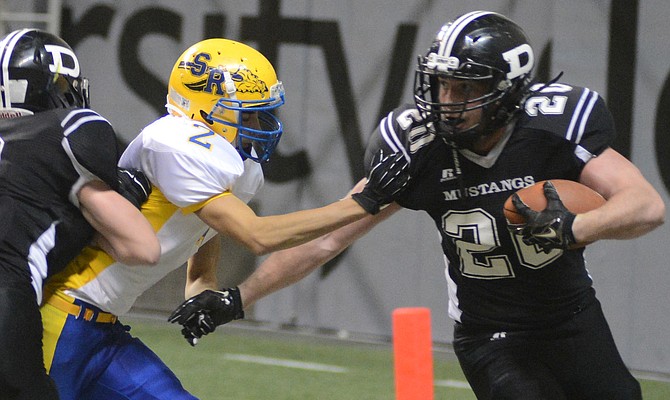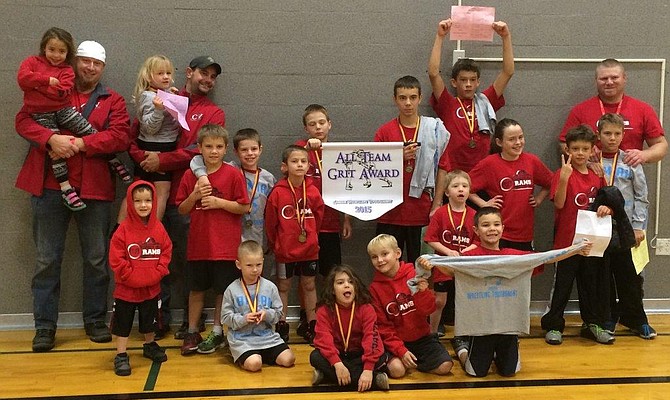 Salmon River defeated Kendrick handily despite yielding the opening score by way of an unusual turnover. After the rough start, the Savages rattled off six consecutive scores and won 48-20 last Saturday, Nov. 6.
Survey under way; Hunters encouraged to complete big game reports soon; Steelhead catch picks up: 10 hours per fish on the Little Salmon.
Medal mettle
Last week, the Clearwater Tribune reported the hospitalization of Elvin Pfefferkorn — long-time track and field coach, who has also coached Clearwater Valley's nascent cross-country team. Noting Pfefferkorn's illness, CV activities director Kolby Krieger previously told the Free Press that it's fair to say junior Cole Olsen has "kept the team afloat" in Pfefferkorn's absence.

Best by test
The hustles and heavy hits — the signature plays Prairie's players delivered throughout the season — continued throughout the playoffs, resulting in a second consecutive 1AD1 state title for a group Pirates fans won't soon forget.
1A football
For the second time in as many seasons, Prairie barged into the 1AD1 quarterfinal round with a lopsided win over Wallace. A year ago, PHS hung a 54-point margin of victory on the North Star League's champion; last Friday night, the Pirates torched the Miners 72-6.

Lay'd 'M' out
Mid-way through the regular season, the Bulldogs posted a one-sided win over McCall-Donnelly on their home field. They delivered a similar beat-down last Friday night, Oct. 30, winning 48-21 and ending the Vandals' season during the first round of the 2A playoffs.
Hunter success photos, football, bowling, trapshooting results.

Idaho County Youth soccer players had their end of fall games Saturday, Oct. 17, at Lions Park.
Cross-country
Clearwater Valley's Cole Olsen placed second at the 1AD1 boys regional last Thursday, Oct. 22, with a PR time (16:59) he attributed in part to the heightened competition.
Fall chinook season ends soon; Hunting regs to be topic of IDFG meeting

Whitepine wrap-up
Concealed by a 42-26 final score, the twists and turns involved with the much-anticipated Whitepine League championship game saw Prairie overcome the toughest team the Pirates have seen so far.
Volleyball
Prairie's bid to defend its state title cleared a key roadblock with a win over Lapwai last week, but the Pirates had one other bit of business to attend to before turning their attention to the likes of Butte County and Oakley. PHS took its second consecutive district title with a five-set win over Troy (22-25, 25-23, 25-12, 23-25, 15-9) on Oct. 21 at the LCSC Activity Center.

2A Football
A tough-as-nails Sandpoint squad took a steady-as-she-goes approach to the season finale last Saturday, Oct. 24, at GHS, and took down the Bulldogs 47-12. Beyond the roster — Sandpoint's side of which was printed in fine point, like the disclaimer on an insurance contract, so as to include all 56 upperclassmen on the squad — the mismatch wasn't evident at the outset.
Canyon Harper scored three touchdowns during a 20-8 win over Tri Valley last Friday, Oct. 23. All of Harper's scores came during the second half. The win kept Salmon River atop the Long Pin Conference standings.