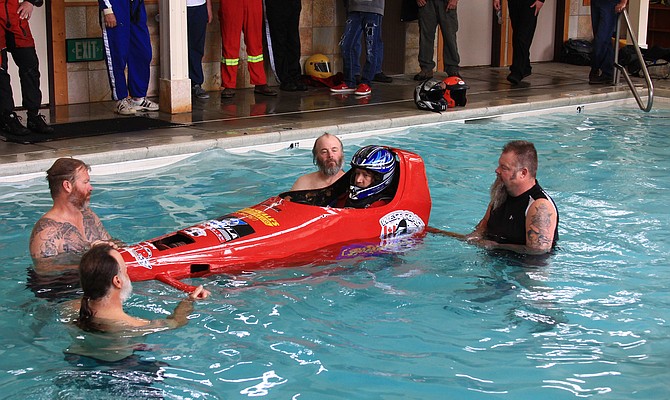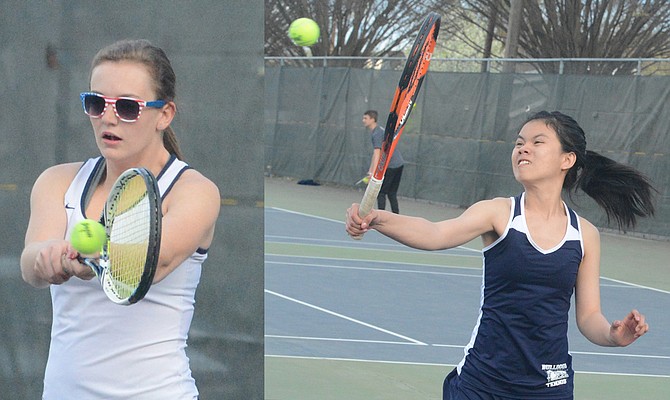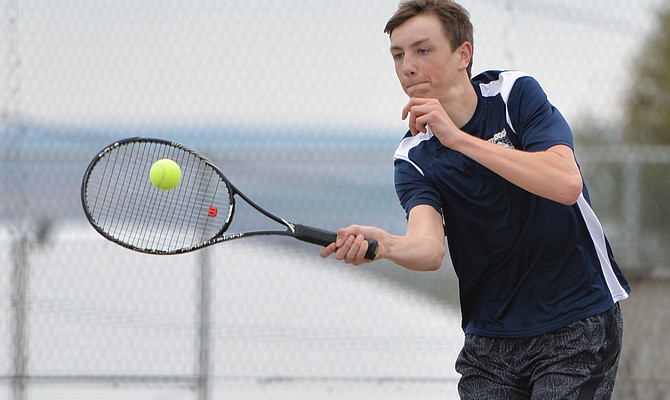 Hunters, anglers and trappers will see new prices starting May 1 with the addition of a $5 Access/Depredation fee for resident adults and $10 for nonresident adults when they buy their first annual license.
2017 KYRO co-ed baseball and softball registration for ages 4-15 will be 3:30-6 p.m. April 12 at CV Elementary School in Kooskia.
A recent survey conducted by Idaho Fish and Game found that 79 percent of waterfowl hunters surveyed preferred a continuous season and 69 percent want the season to run as late into January as possible. Idaho Fish and Game commissioners will set the 2017-18 waterfowl seasons on April 11.
Personnel from Idaho Fish and Game's Clearwater Hatchery will be releasing more than 22,250 catchable-sized 10-12 inch rainbow trout this month at locations including Long Gulch Pond near Riggins.
The Idaho Fish and Game Commission will meet by conference call Tuesday, April 11 to set the 2017-2018 migratory game bird seasons.
Trapper ed will be mandatory come 2018; Bighorn sheep, moose, mountain goat hunt apps open all month; Youth turkey season to run April 8-14; Football squad's annual Boise State camp trip scheduled; Local elk foundation banquet coming up; Babe Ruth baseball meeting set April 12.

They have the same mascot, and for six innings Monday night, April 3, the Grangeville and Genesee baseball teams had something else in common: three runs apiece.

Much of Grangeville's early softball slate was pushed around by spring weather, but a mostly-clear sky allowed the Bulldogs to take the field at Airport Park against Genesee on Monday, April 4.
The annual Salmon River Jet Boat Races are scheduled this April 14-16, starting with an outdoor barbecue, 6-8 p.m. MT April 14 at the Salmon Rapids Lodge parking lot. Adults eat for $10, kids 6-12 for $5.
Idaho's spring turkey and black bear general seasons open April 15 in much of the Clearwater Region, with turkey seasons running through May 25 and spring black bear seasons, closing dates vary.
Bulldog of the Week
A quartet of Grangeville sophomores posted the area best medley relay times before spring break, and the group may get a step faster when Adam Wonnacott returns from injury.
Gun Club fetes top 10-week shooters; Youth turkey season to run April 8-14; Football squad's annual Boise State camp trip scheduled; RMEF local chapter sets April 22 banquet; Babe Ruth baseball meeting set April 12; Trapshoot coming up.

Tennis
Grangeville's tennis squad won every girls singles match and every mixed doubles match last Thursday, March 23, at Clearwater Valley. GHS also tallied wins in most of the girls doubles matches. Coach Kerry McCulley highlight the girls double combination of Maicee Conner and Kenzie Kennedy who "remain undefeated on the season and played a very good match." He also flagged Kate Lutz and Jolie Tosten, who "overcame a rough start and came back to win their match." Up next, Grangeville is off until April 6, when the Bulldogs return from spring break to action at Clearwater Valley. On April 8, GHS will compete in the league opener at Lewiston.

Prairie notched a 6-1 win over Clearwater Valley last Thursday, March 23, at CVHS.