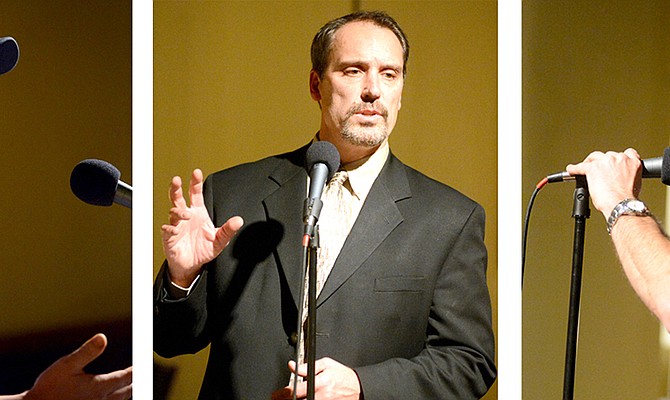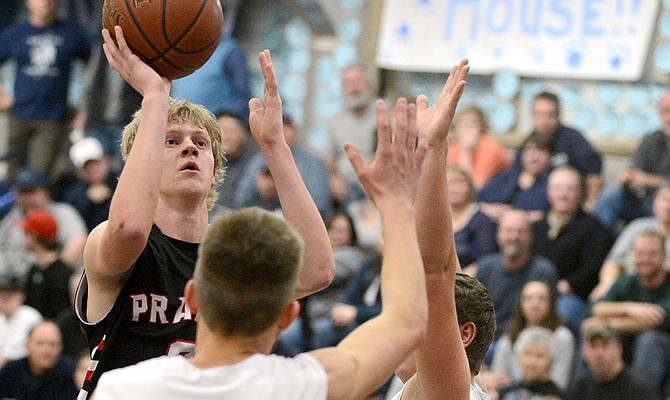 On a night Layton Harris rarely missed, Grangeville upended McCall 64-24.
Grangeville's Michael Wilson was recognized every which way by the Central Idaho League coaches and will count the CIL "Offensive MVP" award the highest of three honors they directed to him.
The Idaho Fish and Game Commission has approved a plan to continue offering discounts on nonresident tags for large predators in some units. The discounts will apply to black bear, mountain lion and wolf tags.
To improve on last season, Grangeville need only win its first two state tournament games. That would put GHS in the title game, which the Bulldogs have not reached despite three tournament wins during the last two years.

Steve Munson, 61, retired from a life dedicated to fire management with the Forest Service. Now he runs — eight to 15 miles every other day, and 26.2 at least once a month.
Boys basketball previews
Defending their 2013 title but down 10 points during the fourth quarter of the 2A semifinal game last year, Grangeville charged back. Firth held on to win that one, and the Bulldogs — with a few sharpshooters to complement one of the classification's top all-around players — appear primed for another tournament run.
The GHS football team will have a banquet dinner Tuesday night, Dec. 9, at 6:30 p.m. at Oscars Restaurant. The restaurant will be reserved for football players and parents, grandparents, classmates, girlfriends and whoever wants to get out and honor our players and their successes.

On the opening night of boys basketball season, GHS senior Michael Wilson tallied 27 points and Grangeville defeated Kamiah 57-32.
Basketball schedule notes for Tuesday, Dec. 2.

In the aftermath of a 72-18 final score, it is clear that visiting Valley was wholly overmatched during the 1AD1 football championship game held at the Kibbie Dome last Friday night, Nov. 21.
Riener's Grocery (1,242) won the Cottonwood Gun Club's night shoot, followed by Winchester Gun Club (1,205) and Quality Heating (1,204).
In response to a lawsuit from conservation groups, the Bureau of Land Management has decided to cancel a permit that would have allowed a "predator derby" on more than three million acres of public land.
For the second time in as many months an angler has set a new record in Idaho. On Nov. 8, Idaho Falls angler Steve Micek landed a coho salmon weighing 11.8 pounds. It was 33 inches in length.
Licenses and permits for 2015 go on sale Monday, Dec. 1.