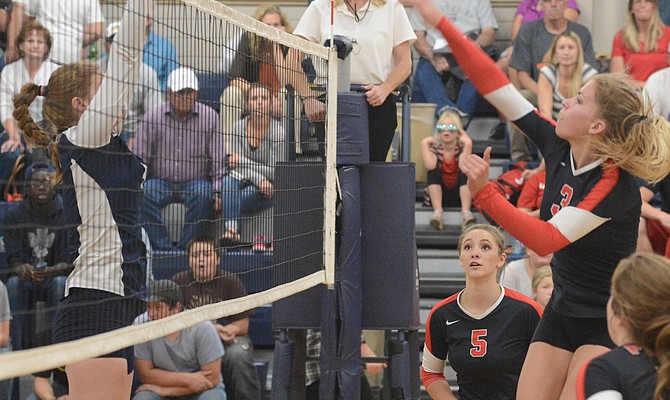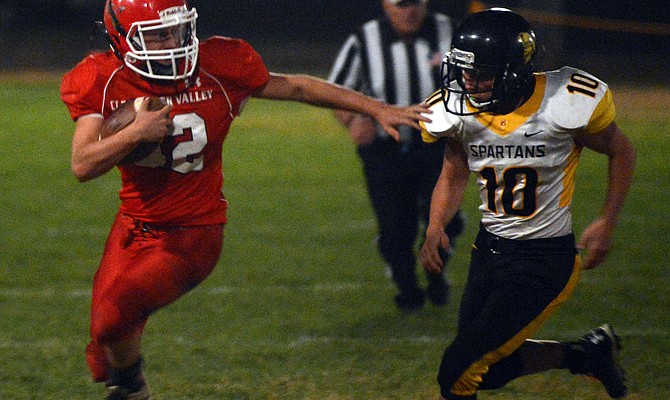 Whitepine League football
Clearwater Valley had Wallace right where the Rams wanted them during the first two minutes of the Whitepine League contest held last Friday night, Sept. 2, at the Kibbie Dome.
The Nez Perce-Clearwater National Forests are interested in receiving public comments on a proposal to increase the fee at one campground, and implement a new fee at two campgrounds, three group sites and four cabin/lookout rentals.

McCall-Donnelly had trouble countering hard hitting from Rachel Kelley and Maicee Conner, as well as the serving of Kenzie Kennedy, Paige Lindsley and Kate Lutz last Thursday night, Sept. 1. Conner, Katrina Frei and Lindsley also hit well against the Vandals during Grangeville's return trip to McCall Sept. 6.

Despite what the final score might suggest to those who weren't at GHS last Thursday night, Sept. 1, this one wasn't close, and couldn't have been expected to be. The Bulldogs posted a 47-30 win over the Lewiston JV.
Prairie's daunting week involved two key road matches, and Genesee and Troy knocked the Pirates from the top of the standings.
Genesee had the Pirates off-balance during the first half and built a short-lived lead, 12-8, last Thursday night, Sept. 1. Prairie rallied to a 40-18 win behind sophomore quarterback Spencer Schumacher, who hit four of 12 pass attempts including a touchdown throw to Hunter Chaffee.

Bulldog of the Week
Grangeville High School sophomore Booker Bush was doing something he had never done before when he got the start under center last Friday night, Aug. 26.

Grangeville finally found the back of the net and broke into the win column with a 4-2 win at Orofino Tuesday, Aug. 30.
Bulldogs volleyball coach Kelcey Edwards "thought we played well for the first week of games," he said after the Grangeville volleyball squad won three straight matches to start the regular season. "We showed improvement from the Jamboree to Thursday, and then more improvement from Thursday to Saturday."
National Forest offices will close Sept. 5 in observance of Labor Day, and will resume normal business hours on Sept. 6.
Idaho Fish and Game today learned that personal information for license buyers who began purchasing hunting and fishing licenses and tags prior to 2008 was potentially accessed by a breach of the online computer license sales system owned and operated by Active Network, a Texas-based company.

Grangeville's annual summer softball league has a new tournament champion: Brew Crew.
Fall chinook and steelhead seasons open Sept. 1, and the forecast is for an above-average chinook run and an average steelhead run. It's early in the run for both fish, and the numbers can change quickly as these migratory fish leave the ocean and swim upstream to Idaho.

One of the area's most decorated football players, Jake Bruner, is off to College of Idaho to play basketball this fall.