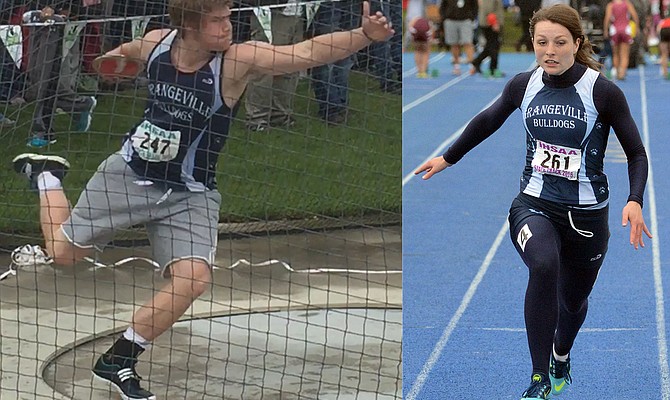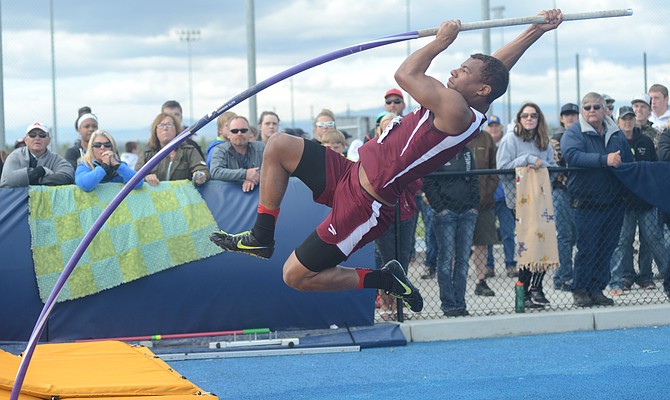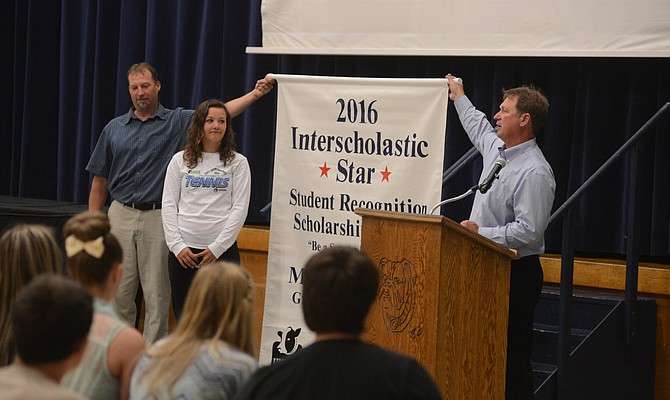 Joel Gomez grew up in Mexico playing soccer.
Trapshooting; Rodeo; Wallace Signs; Hakes Take On Bloomsday; You'll See 'em In The Woods.

Kolby Brink crushed Grangeville's Central Idaho League baseball title hopes into the bleachers in left center field, breaking both a 4-4 tie and a bit of the Bulldogs' fighting spirit in one fell swing.
Baseball
On a day Prairie had to save some pitching for a double-header later in the week, the Bulldogs worked a slew of walks and lowered the boom on the Pirates on the basepaths, winning 15-5 on April 19.

Restored track proved fast for some runners
If you look at the season Trey Pfefferkorn has had in the 100-meter dash, his run at the GHS track last Tuesday, April 19, stands out. He was clocked at 11.37, which converts to 11.64 — which ranks among the Top 10 1A performances on the list kept by athletic.net.
Three Clearwater Valley residents were unharmed after spending the night outdoors after not returning from a mushroom hunt last week.
On April 20, the Maggie Creek Supervisory Area of the Idaho Department of Lands, in Kamiah, opened the gates accessing the Woodrat Mountain block of state land to public use, ahead of the scheduled Memorial Day weekend opening.
The Idaho Fish and Game Commission on Thursday April 21, approved seasons and limits for all ducks, geese, sandhill cranes, doves, and crows for 2016.
Tennis
The Grangeville and Clearwater Valley tennis teams faced off last Thursday, April 21, and both teams are set to enter the home stretch of the regular season this week with a rematch April 28.
Moose, sheep and goat applications due; Rodeo season starts next month in Riggins; Softball camps slated; Bowhunter ed course to run April 30-May 1; Babe Ruth baseball sign-ups set April 27.
A course for bowhunters is planned April 30-May 1 at the Idaho County Search and Rescue building. Register at register-ed.com/programs/Idaho. Class starts at 7:30 a.m. both days, and is to run through 5 p.m. that Saturday and through noon that Sunday. Fee is $8. Parental signature is required for anyone younger than 18. Class size is limited to the first 20 to register. Contact Roy Kinner at 983-8443.

Grangeville track and field standout Madison Brown signed last Thursday, April 14, to join the Weber State track and field to compete in her favorite event: the triple jump.

Another way of looking at the time trial format used in the Salmon River Jet Boat Races is this: It's all about holding the highest average speed through all sections of the course.