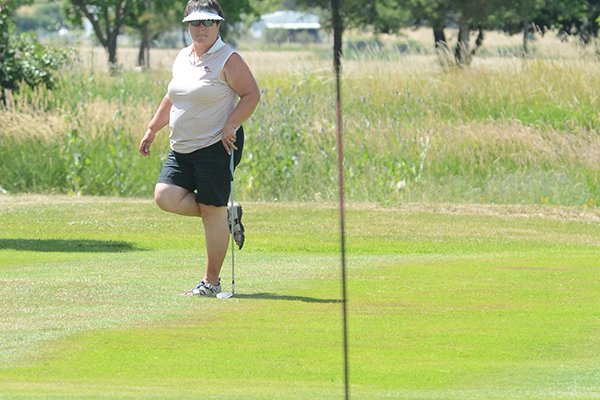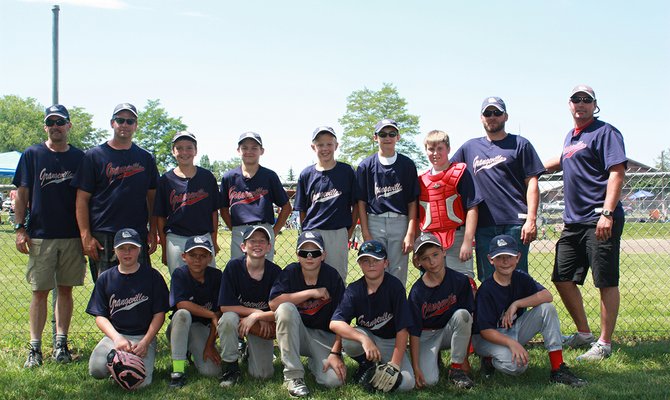 Wild and scenic rivers, lush forests and mountain vistas make the Nez Perce-Clearwater National Forests a natural choice for July 4 visitors. Here's the latest on the forests' facilities:
The Idaho Fish and Game Commission will meet July 9-10 at the Salmon Region Office, 99 Highway 93 North in Salmon.

Staffing Grangeville City Pool for the summer of 2014 are lifeguards (back row, from left) Wyatt Thanstrom, Olivia Kennedy, Emily Kaschmitter, Kara Reilly...

The 11-team Little League Live Arm Tournament finished on June 24 with the Pacific Cabinets' team from Cottonwood taking first place. Pictured are (from left):

Grangeville's Drew Lindsley launched the discus 173-5 on Saturday and placed second at the 2014 USA Youth Outdoor Track & Field Championships.
Lolo Pass Visitor Center would like to invite employees, friends and families up to the pass this weekend for a variety of activities.

Bulldogs make their annual passing camp another big hit
The Grangeville High School football squad took to the famous blue turf at Boise State University for the football camp the Bulldogs have attended annually under head coach Jeff Lindsley.

Twenty years ago, Hetty Dutra ventured out on the proverbial thousand-mile journey from Wallowa Lake, Ore. to the Bear Paw Mountains in Montana. This year, she is once again tracing the path taken by the non-treaty Nez Perce during the war, which broke out in White Bird during June 1877.

A saddle bronc rider hung on as his bucking horse bounded around in the center of the arena during a well-attended session last Saturday, June 21, at the CVRA Rodeo — Kamiah's 51st. [We'll publish complete results when we get 'em. -AO]
The second annual Grangeville Border Days 3-on-3 basketball tournament will be held for five age brackets at 9 a.m. July 5 at Cottonwood's elementary school.
Grangeville Border Days 2015 queen tryouts will be held at 6:30 p.m. June 26 at Border Days Arena.
Mutton Bustin' at the Winchester Open Rodeo will be held July 5-6. As many as six top placers will qualify for the Lewiston Roundup Championship Sept. 4. Camas Prairie basketball camp slated July 7-10.
The annual basketball camp for boys and girls entering grades 3-9 will be held at the Prairie gyms 5-8 p.m. July 7-10.
A golf camp for youth ages 7-18 is set to go 9-11:30 a.m. each day July 14-17 at Grangeville Country Club for $25, or $7 per youth daily.
The Warbird Weekend Softball Tournament will be Saturday, June 28, at the Grangeville Lions Park. Contact Leah Roberg at (509) 499-1671.