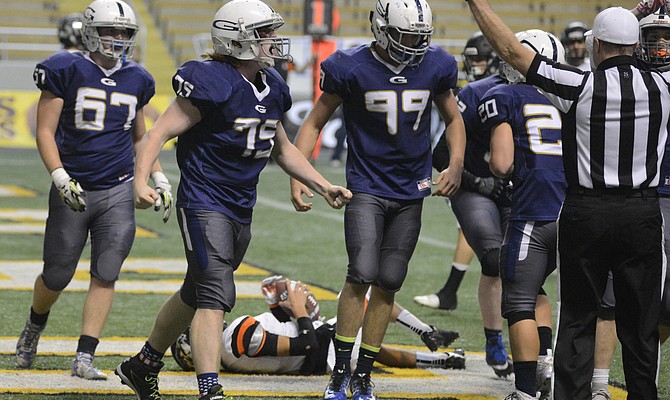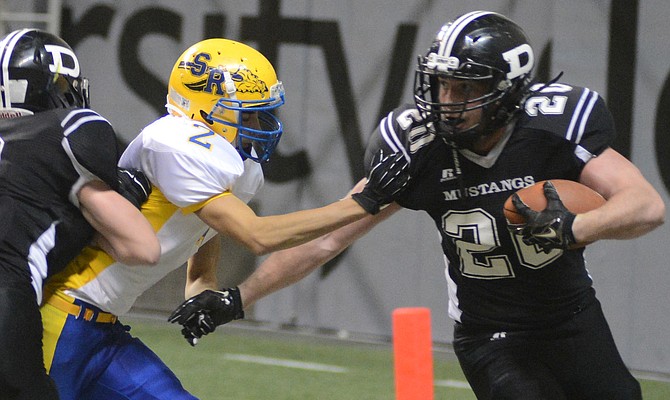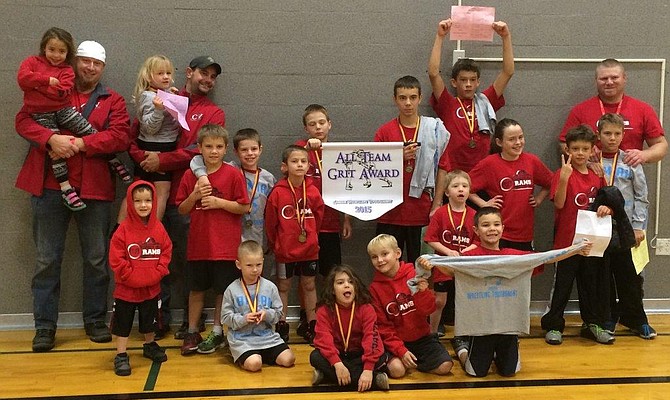 Football, trapshooting results.
Behind Abbey Blum's huge night formidable Troy took the Prairie girls to five games, but the Pirates surged at the end to add another trophy to their burgeoning collection.

Salmon River beat Council at McCall to qualify for state; Deary KO'd Summit at LCSC.
Ski Swap; WAA winners; IDFG reminds: keep game meet cool.

"The only thing that could have made that better was if that dog was a bulldog!" a fan laughed at Grangeville High School's homecoming football game Friday, Oct. 16. "That" was Joe and Kitty Rodriguez's dog, Lewis, retrieving the kicking tee after each kick-off and field goal.

Big fish, and lots of them. What's not to like? When it comes to Idaho's fall chinook, the answer is not as simple as you might think, but the fall chinook are in Idaho in near-record numbers and anglers are catching them.
Whitepine League football
As observers across North Central Idaho anticipated, the Kubs and the Pirates both kept up perfect Whitepine League records — but one win streak will end in what fans of all stripes figure will be an epic confrontation at 7 p.m. this Friday night, Oct. 23, at Kamiah.

Orofino reversed a two-score lead to beat Grangeville at OHS last year, but homecoming 2015 was one-sided: all Bulldogs.

District II volleyball tournaments
Whitepine League football
In light of their scores through six games — all blowouts by 30 to 60 points — it's easy to call this Prairie team a juggernaut. Maybe too easy.

The 2015 hunting season has already been fruitful for many area hunters, including those who took to the hills near communities across Idaho County.
Central Idaho League volleyball
Although the outcome of one league match remained unknown at press time, the district tournament seeds ripened last Saturday, Oct. 10, when St. Maries secured the top spot by beating both Grangeville and Orofino.
Whitepine League volleyball
Prairie hadn't lost to a Whitepine League foe since Troy tipped the Pirates on Sept. 23, 2014, and that streak survived the toughest week of this regular season.