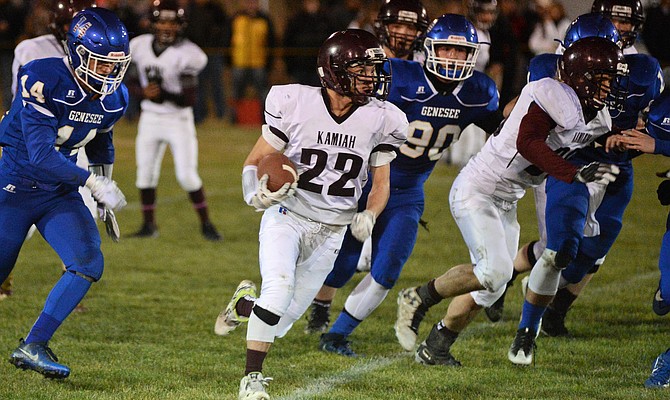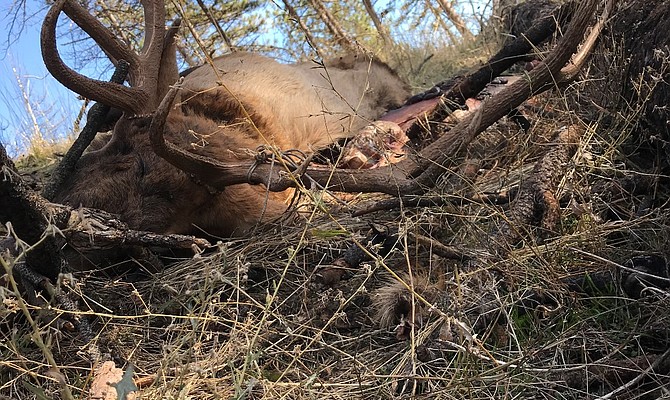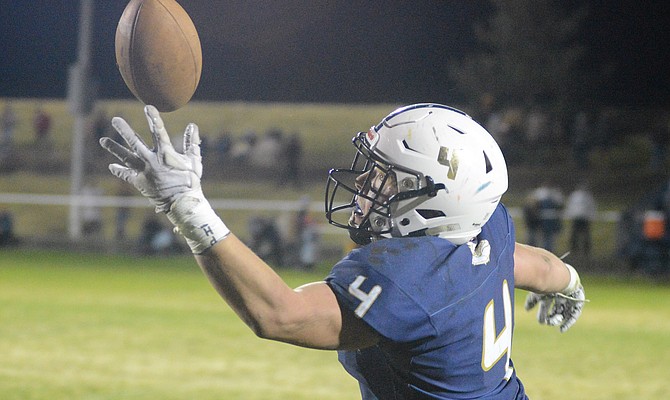 In a challenging year for salmon and steelhead returns, Idaho's most endangered salmon fared a little better than expected with 157 of them trapped in the Sawtooth Basin this summer.
Young anglers ages 8-14 are invited to participate in the annual Steelhead Clinic to be held 6-8 p.m. Oct. 26 and 8-3 p.m. Oct. 28 at the Idaho Department of Fish and Game's Clearwater Region office, on 16th street in Lewiston.
The Fourth Annual Flamingo Fun Run (3.14-mile run or walk) is scheduled for Saturday, Sept. 30. The run will start at the corner of State and North St., at 9:30 a.m.
The Kubs will host a celebration in honor of Leah York's 25th season of coaching varsity volleyball on Oct. 3.
Louie Serrano bowled a 300 game during Sunday Night Mixed league play on Sept. 24.

Preps Beat Journal
Beneath the surface of a 64-28 Prairie win over the Rams Friday night are signs the quality of football at Clearwater Valley High is on the rise.

Bulldog of the Week
Brenda Gomez hadn't scored a goal quite like that before.
A large portion of the Middle Fork Elk Zone has reopened thanks to cooler temperatures and slower fire growth of the Highline and Goat Fires burning within the Frank Church River of No Return Wilderness Area.
Cross-Country
Melanie Gianopulos, who placed eighth in the 3,200 at the state track meet last spring, took fifth in the girls varsity race during the annual Seaport Invitational on Saturday, Sept. 16.
Football
The Kooskia boys posted a 54-0 win over Timberline Friday night, Sept. 15, on the strength of 487 rushing yards.
Football
There was no second half Friday night at Prairie High School, where the Pirates blew out Council 60-8 in what head coach Ryan Hasselstrom called a "gross" game.

Football
Salmon River crowned its homecoming royalty and hammered Notus 46-0 Friday night, Sept. 15.
Young hunters will soon have an early shot at waterfowl and pheasants, with Sept. 30-Oct. 1 marking the youth waterfowl weekend and Oct. 7-13 set for the youth pheasant hunt.
Callers to CAP hotline, 1-800-632-5999, can report wildlife law violations anonymously, 24 hours a day, seven days a week. Cash rewards are available to callers who provide information leading to the citation of suspected wildlife law violators.

Football
For the second time in as many games against teams in their classification, the GHS boys had a blowout win. If they had been stung by a couple of earlier losses to larger schools farther north, the Bulldogs showed no sign of any ill effects in their second game against a squad from parts south, downing McCall 42-8 on Friday night, Sept. 15.