Obituary
Kamiah, Idaho
A Celebration of Life with covered dish dinner for Waymeth Kirby, 88, who died March 3, 2014, will be held at 1 p.m., April 9, at his home at 125 Church Canyon Road, Kamiah, Idaho. Trenary Funeral home of Kooskia, ...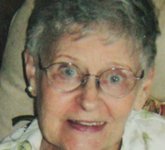 Cottonwood, ID
Jean Lee Beatty, 85, was welcomed into the arms of our Savior, Jesus Christ, Saturday, March 22, 2014, after being weakened by her second bout of cancer of the neck. Born in Michigan, Nov. 21, 1928, Jean Burden was adopted ...
White Bird, Idaho
Emma Lee Hickman, 58, passed away March 26, 2014, at her home in White Bird, Idaho, after a long battle with cancer. Emma was born May 16, 1955, to Clarence and Viola McReynolds in Grangeville, Idaho. Emma grew up in ...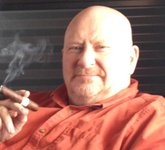 Spokane, Wash.
Bradley Dee Hewson, 55, of Spokane, Wash., died April 2, 2014, at his home of an apparent heart attack. Brad was born Oct. 11, 1958, in Grangeville, Idaho, to Ronald Hewson and Myrna Bardoff Hewson. They had two more children, ...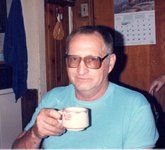 Kooskia, Idaho
Dale "Shorty" Hendren, 76 of Kooskia, Idaho, passed away April 4, 2014, at Clearwater Health and Rehabilitation in Orofino, Idaho. He was born May 17, 1937, in Kamiah, Idaho, to Elbert and Stella Reed Hendren. He was the second youngest ...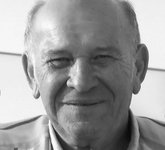 Buffalo, Mo.
Rodney Alan Medley, 68, was born Sept. 19, 1945, the son of Arnold and Jean (Tilford) Medley. He died March 13, 2014, at his home with his wife by his side. He fought a noble two-year battle with leiomyosarcoma, a ...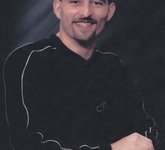 Clarkston, Wash.
Damian E.G. Russell, 36, of Clarkston, Wash., died April 3, 2014, of injuries caused by an automobile wreck in Asotin County, Wash. He was born March 2, 1978, in Grangeville, Idaho, to Gary and Jamie (Crane) Russell. Damian attended schools ...
Medford, Ore.
Barbara Ann Ketcham, 79, of Medford, Ore., went home to be with her Lord and Savior Jesus Christ on Thursday, April 3, 2014, after a courageous battle with dementia. Barbara was born Feb. 14, 1935, in Putnam, Texas, to the ...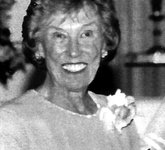 Grangeville, Idaho
We celebrate the wonderful life of our dear mother, grandmother, great-grandmother, sister, aunt, friend and loving wife of our father, Wayne. Nancy Margaret (Walenta) MacGregor, 85, passed away peacefully April 8, 2014, at Sacred Heart Hospital in Spokane, Wash., with ...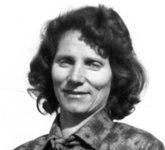 Hurricane, Utah
Our dear mother Lenna Cox was born April 13, 1922, in Rockville, Utah. She is the daughter of Arthur Delano Cox and Cora Haight Cox. She has five brothers, Alma, Elmer, Robert LeNoir, Evan and Paul and three sisters, Marie ...
Sequim, Wash.
There will be a celebration of life and covered-dish dinner for Diana (George Nichols Anderson) Maree, 64, of Sequim, Wash., Sunday, May 4. It will be at Swallows Park gazebo, 22nd Avenue and Riverside Drive in Clarkston at 1 p.m.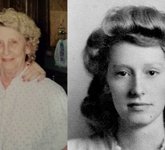 Grangeville, Idaho
Florence May Webb, 89, of Grangeville passed away Wednesday, April 16, 2014, at the Grangeville Health and Rehab Center. Florence was born Jan. 24, 1925, at Emmett, Idaho, a daughter of John and Cleo Officer Welburn. She attended schools in ...
Pollock, Idaho
Joan Marcia Derrick, age 72, died early on Sept 23, 2013, in McCall after a courageous battle with M.S. and cancer. Joan was born May 10, 1941, in Providence, R.I., the daughter of the late William and Mary Birchmeier. Joan ...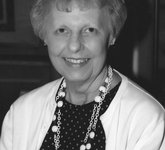 Grangeville, Idaho
Beverly J. (Rasor) McDonald, 76, longtime Grangeville resident, died April 24, 2014, from complications related to an extended battle with cancer. Bev was born May 2, 1937, to John E. and Maxine Rasor of Boise. She grew up there with ...