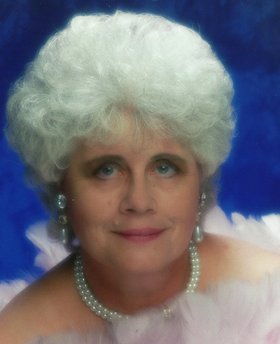 Joyce Va Laire Metzger
Moses Lake, WA
June 9, 1934 - November 19, 2013

Joyce Va Laire Metzger was born June 9, 1934. She was born in Parma, Idaho, to Howard George Dice and Edith Montana Cox Dice. She grew up in Parma and Boise, Idaho. Her mother died when she was 5 years old.
After a long and courageous health battle she passed away Nov. 19, 2013, and went home to be with our Savior and her beloved sons. She spent her last days doing family genealogy in her own home. Genealogy had been a life-long love.
In 1950 she married Bruce Owen in Emmett, Idaho. After Bruce returned from his military service in Korea they joined the Church of Jesus Christ of Latter Day Saints and were sealed in the Salt Lake Temple in 1958. Shortly after joining the church, Joyce organized the Idaho Genealogical Association. She wrote genealogy newspaper columns for the Idaho Statesman and the Idaho Falls Post Register for more than 20 years. They had four children, David Owen, Terry Owen, Lisa Owen and Morgan Owen.
They moved to Riggins, Idaho, and enjoyed the simple life in a log home in the mountains. She learned to can vegetables and be self-sufficient. Family was the most important thing in her life. The family spent evenings fishing, hiking and camping.
She married William Metzger in 1977, and moved to Grand Coulee where she owned and operated the Unique Boutique Gift Shop, as well as a shop in Pullman. She was a member of the chamber of commerce, Toastmasters speaking group, but the highlight of her week was teaching the teenage Sunday school class.
Survivors include a son, Terrence (Terry) Owen and his wife, Deanne; a daughter, Lisa Hart and her husband, Clifford; grandchildren, David's children, Jeremy Bruce Owen, David Owen, Mandy Updike, Krystin Chaney and Joshua Owen; Terry's children, Daniel Kaupie, Candace Figueroa, TeriJayne Owen, Elizabeth Owen; and her granddaughter and caregiver, Mary Owen; Lisa's children, Amy Dice, Carissa Hart and Morgan Hart; 16 great-grandchildren and one great-grandchild; her sister, Carol Beath; and her lifelong friend, Bruce Owen.
Funeral services were held in The Church of Jesus Christ of Latter-day Saints, Grape Drive Chapel, 925 N. Grape Drive, Moses Lake on Saturday, Nov. 23, with Bishop Dennis Stoker conducting.
Family and friends are invited to share memories and sign her online guestbook at www.carverfamilyfuneralhome.com
Joyce's family asked Carver Family Funeral Home to care for arrangements.