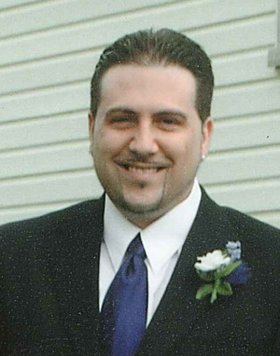 Heath Michael Nuxoll
Renton, Wash.
October 7, 1976 - December 2, 2013

Heath Michael Nuxoll, 37, was born Oct. 7, 1976, in Spokane, Wash. His parents are Ray and the late Joan M. Nuxoll of Greencreek, Idaho. He died on Dec. 2, 2013, in Renton, Wash.
Heath graduated from Prairie High School in 1995 and attended the University of Idaho. After college he moved to Washington, D.C., and then later settled in the Seattle area. He had a great appreciation for the diversity that the cities offered. Heath enjoyed the opportunity to learn about various races and cultures. He took delight in meeting new people and accepted people without any reservations.
Heath really enjoyed spending time with friends and family. He loved to make people laugh and did all he could to cheer others up when they were down. He cared deeply for those he loved and always wanted to hear how everything was going for them. He truly desired happiness for all those he encountered in life.
Heath will be remembered for his love and concern for others, his generous spirit, his attention to details, and his ability to lighten the moment.
He was preceded in death by his mother, Joan M. Nuxoll; grandparents, Martin and Florence Nuxoll and Tony and Stella Arnzen.
He is survived by his father, Ray; brother, Justin (Elizabeth); nephews, Connor and Kolby; niece, Brianne, all of Greencreek; and Jamal Lee of Renton, Wash.
A Rosary was recited on Tuesday, Dec. 10, at St. Anthony's Catholic Church in Greencreek, and the funeral Mass followed. A private family burial and dinner followed.
Arrangements were under the care of Uhlorn Funeral Home in Cottonwood.