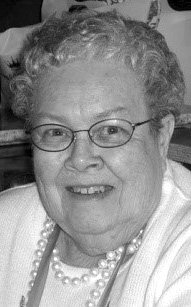 Nevada Pearl Boyenger
Nampa, Idaho
January 31, 1934 - September 25, 2013
Nevada Pearl Boyenger of Nampa, Idaho, passed away on Sept. 25, 2013, at the age of 79. She was born in Grangeville, Idaho, on Jan. 31, 1934, to Earl W. and Bertha N. (Ryan) Parks. She attended school in the Grangeville public schools and graduated in 1952 from Grangeville High School.
On July 26, 1952, she married the love of her life, Keith E. Boyenger, at Grangeville. Over the next 15 years they had five daughters. They lived in Boise, McCall and a farm in Meridian. She later lived in Eagle.
Nevada loved the annual family campouts in Bear Valley, watching her girls perform in rodeos and EhCapa, touring Europe with her three sisters and family functions.
Nevada retired form the Idaho Transportation Department in 1997. She spent her retirement years at Karcher Estates in Nampa where she enjoyed friendships, pinochle, bingo and scenic bus rides.
Nevada is survived by daughters, Cyndy (Dave) Brooks of Nampa, Jacki (Cal) Strope of Hailey, Lianna (Brian) Flesch of Nampa and Jeanette Dodson of Nampa; 11 grandchildren, eight great-grandchildren; and sisters, Kathy (John) Gaither of Grangeville and Mary Parks (Jim Berry) of Meridian.
She was preceded in death by her parents; husband, Keith; daughter, Tracy Moore; and sisters, Gloria Parks and Virginia Gribble. Also, grandparents, George A. and Pearl B. (Warden) Parks of Grangeville and William J. and Bessie E. (Craig) Ryan of Lewiston.
Nevada's family wants to thank the staff at Karcher Estates and Journeys Hospice for their loving care. You have all been such a blessing.