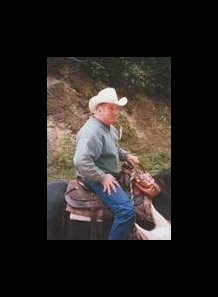 Darrel R Merritt
August 6, 1939 - October 7, 2013
Merritt , Darrel R
Darrel R Merritt, 74, of Lewiston, Idaho passed away Monday, Oct 7, 2013 at St Joseph
Regional Medical Center in Lewiston. He was born in Manhattan , Kansas on September
6, 1939 to Roland A Merritt and Ruby F May. He married Sheila I Brooks on Aug 3, 1974.
Their life journey eventually led to a ranch they both loved in the Red River Valley. Darrel's
family and friends brought him great joy. He was happiest when they were all gathered together
at the ranch during holidays, and special gatherings such as the 4th of July. He worked
for Martin Iron Works-Steel Fabrication and Erectors in Reno ,Nevada from 1962-1965. After
that he went to work for his three Uncles, Harold , Jim, and Duane May at Tri-M Erectors Steel
Company in Kent WA from 1965-1976. In 1976 he and brother Gary began Re-Bar West Co and
had a successful family business together until 1994. He expected himself as well as his hands to possess
"The eye of the Tiger" and was ever watchful to make sure his help "had enough bottom to them".
He recently shared with his family that in his lifetime that which brought the most satisfaction was
when he ran the wild horses (mustangs) from 1962-1965. Darrel is remembered by friends and
family as one who "lived on the edge". His friends stated that he was a loyal friend. In his earlier
years he spent time on the rodeo circuit with his Uncle Duane enjoying events such as bulldogging
and steer roping. He was a true cowboy and taught those close to him the term "cowboy up". He
enjoyed his hound hunting days running after cougar, bear, and bobcats. His horse ranch was
where he enjoyed breaking colts and saddling up to ride out into the sunset. He enjoyed packing
into the back country of North Central Idaho. When work was done you could find him watching
his favorite sports teams play on the big screen. He most enjoyed the gathering of family and
friends for a game of Tic or High Roller, or Chicken Foot.. He found satisfaction in his retirement
years making lodge pole beds out of knotted character wood he wood gather up in the woods..
Last year he took a cruise to Alaska which he enjoyed very much . Fly fishing and chain saw
carving were the next things he planned to get into.
He was preceded in death by his father Roland A Merritt and mother Ruby F Merritt , wife of 30
years Sheila I Merritt and nephew Gary Merritt Jr.
He is survived by wife of five years Donna M Merritt. Emmanuel Baptist church is where he and
she attended church in the Lewiston Area.
Gary Merritt ,brother and Margaret Jean(spouse) and their son Grant Merritt and daughter
Brooke Merritt loved Darrel dearly and will miss him very much.
Darrel and Sheila's blended family are Douglas R Merritt, Traci Black and her spouse Ted Black,
James Joe and Lex Merritt, Stephanie Brooks, Craig Brooks and his spouse Kim Brooks, and Tina
Hoover. He had numerous grandchildren and great grandchildren.
A memorial will be held Memorial Day of this coming year. Date subject to change but attentively.
Details to follow later.
Thank you for the wonderful days we all shared together. Our prayers will be with you until we
meet again.
Services for Darrel R Merritt
May 26, 2014

Memorial service: midnight
A memorial will be held Memorial Day of this coming year. Date subject to change but attentively. Details to follow later.