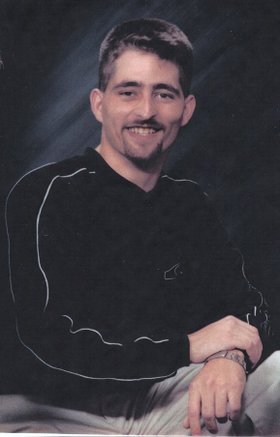 Damian E. G. Russell
Clarkston, Wash.
March 2, 1978 - April 3, 2014
Damian E.G. Russell, 36, of Clarkston, Wash., died April 3, 2014, of injuries caused by an automobile wreck in Asotin County, Wash. He was born March 2, 1978, in Grangeville, Idaho, to Gary and Jamie (Crane) Russell.
Damian attended schools in Grangeville and played Grangeville High School baseball. He was a lifelong Chicago Cubs fan and played softball in LC Valley. He was employed at ATK at the time of his death. He formerly worked at Odem and Smokes and Suds. His 6-year-old daughter, Nevaeh, was his pride and joy.
Survivors are his daughter, Nevaeh Dawn Lynn Russell and her mother, Dana Caren of Clarkston, Wash.; father, Gary and Petra Russell of North Carolina; mother, Jamie Russell of Grangeville; brothers, Jared of Grangeville, and Casey (Aaron) Russell of Columbus, Ohio; stepsister, Melissa (Matt) Ladner of Pennsylvania; grandmothers, Charlene Schumacher and Myrna Crane of Grangeville; nieces, DeNika, Dakota, Hanna and Xia; nephews, Landyn, Kade, Taren and Jayce; numerous aunts, uncles, cousins and friends.
He was preceded in death by grandfathers, Jerry Crane, Neil Schumacher, William Russell; and grandmother, Charlotte Russell.
There will be a memorial potluck gathering on Friday, April 11, at the Lewiston Eagles Lodge at 1304 Main St., Lewiston at 1 p.m.