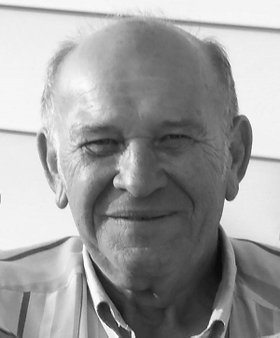 Rodney Alan Medley
Buffalo, Mo.
September 19, 1945 - March 13, 2014

Rodney Alan Medley, 68, was born Sept. 19, 1945, the son of Arnold and Jean (Tilford) Medley. He died March 13, 2014, at his home with his wife by his side. He fought a noble two-year battle with leiomyosarcoma, a soft tissue cancer.
He was the youngest of four children. He and his family lived near Riggins, Idaho.
He enjoyed many activities as a child, such as hunting, fishing, trapping, camping and family outings.
Due to financial circumstances, he began working on the Circle C Ranch in New Meadows, Idaho, at a young age. He learned to irrigate the first year and then learned the normal ranch hand duties, ending with mostly doing the cutting, baling and stacking of a whole lot of hay.
During the school year, he participated in sports, as well as coordinating school and town activities to raise money for sports clothing that needed to be replaced.
After graduation, he married Barbara Davis, and they began their family together. Three children were born of this union.
He later met and married Penni (Prince) Eccles and gained two more children, combining Penni and all five children into their now complete family.
His chosen profession was chief field engineer (survey manager) working for Tudor Engineering, Granite Construction, Tyger Construction, a subsidiary of Atkinson Construction Company, as well as a few fill-in projects as time allowed.
They were blessed with purchasing their farm near Buffalo in May 1992, coming and going to different work projects. Upon retirement in 2009, they thoroughly enjoyed working the land the Lord provided.
He was preceded in death by his parents; his brother, Joe Medley; and aunts and uncles.
Survivors include his wife, Penni; his brother, Roy and wife, Jeanne Medley; his sister, Patty and husband, Gary Solberg; his sister-in-law, Venice Medley; five children, Clinton and wife, Fauna Medley, Lisa and husband, Bill Cox, April and husband, Billy Northcutt, Cary Eccles and special friend, Beverly Durigon, and Eric and wife, Monica Eccles; 13 grandchildren; three great-granddaughters; and many aunts, uncles, cousins and friends.
Services were held March 22 at Buffalo Assembly of God Church in Buffalo, Mo. Pastor Keith K. Pyles officiated and in lieu of flowers, memorials may be made to the Engles Senior Center of Buffalo.