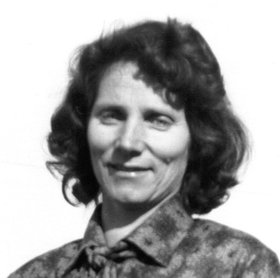 Lenna Cox Wilcock
Hurricane, Utah
April 13, 1922 - April 18, 2014
Our dear mother Lenna Cox was born April 13, 1922, in Rockville, Utah. She is the daughter of Arthur Delano Cox and Cora Haight Cox. She has five brothers, Alma, Elmer, Robert LeNoir, Evan and Paul and three sisters, Marie Broderick, Bernice Broderick and Amelda Wilcox. She passed away peacefully in the home of her oldest son, Steven in Hurricane, Utah, on April 18, 2014, just five days after her 92nd birthday, to join her beloved husband who passed away in 2002.
Her early years were spent on a farm, homesteaded by her father just three miles east of Rockville in the shadows of the majestic Zion National Park mountains. They lived during the depression years, but grew nearly everything they needed and never went hungry. They worked hard, but enjoyed cooling off by swimming in the Virgin River which ran right past their farm. In 1934 Grandpa and the older boys built a little rock house on the farm which they lived in during the summer months, and Grandpa built a nice home in town where they lived during the winter months but rented out in the summers to help pay the mortgage.
As a young girl she taught herself to play the piano when the Bishop told her if she learned to play, she could become the Sunday school pianist. After that she would stay after church every Sunday and practice until she became very proficient. She also loved to sing and harmonize with her siblings.
Mom attended elementary school in Rockville, and graduated from Hurricane High School. She was editor of the high school paper and pitcher for her softball team. She attended and graduated from BAC (Branch Normal College) in Cedar City. She met her future husband while playing in the band there. Arthur played the saxophone and she played the clarinet, and they both played the piano. Music became a very important part of their lives and continued on throughout the lives of their children.
Mom married her sweetheart, Arthur Gordon Wilcock, on April 3, 1943, in the St. George Temple. Their family consisted of five girls, Gloria (ElRoy) Taylor, Laura (Dean) Earl, Carol Seegmiller, Lucile Brubaker, and Becky (Charles) Olsen; and six boys, Steven (Sherron), Daniel (Nancy), Arlen (Wendy), Paul (Sharon), Jim (Larry Ann), William; and an adopted son, Kelly (Bonnie) Herring.
She lived mainly in St. George until Dixie College incorporated our property as part of the campus. She then moved to LaVerkin for a few years, then in 1981 moved to Harpster, Idaho. By then, most of the children were married, and they lived here and loved it for the rest of their lives. Their favorite pasttime was being together, either getting a load of wood or playing music. In addition to the piano, Dad and Mom both played the accordion, the guitar, mandolin, banjo, and most string instruments, including the violin. They had fun playing with the Prairie Fiddlers in Grangeville and square dancing whenever they got a chance. They also played with the Senior Citizens band.
Mom was always patient and kind. She never raised her voice to her children, and never used bad language or criticized others. She was a talented artist, loved gardening, family history, and was devoted to serving in any capacity she was asked to do as a member of the Church of Jesus Christ of Latter-day Saints, often as organist or pianist. She loved the Lord Jesus Christ and taught her family to revere Him as their Savior and follow his teachings. Mom and Dad also served as missionaries for the church in Holbrook, Ariz., for 20 months.
Mom was preceded in death by her parents; her husband; one sister, Amelda; a son, William; a daughter, Becky, and two grandchildren. Mom currently has a posterity of 12 children, 60 grandchildren, 160 great-grandchildren, and 21 great-great-grandchildren who all honor and revere both her and their beloved father.
A family memorial service was held on Saturday, April 19, in Hurricane, Utah. The grave-fireside service was held on Tuesday, April 22, at the Rockville Cemetery.