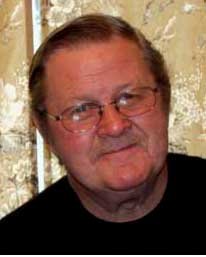 Lonnie Howard Barner
Riggins, Idaho
March 12, 1939 - July 31, 2014

Lonnie Howard Barner, 75, of Riggins, Idaho, passed away on July 31, 2014. Lonnie was born in Burley, Idaho, on March 12, 1939, to Howard E. Barner and Manola I. Barner.
Lonnie was married to his best friend and love of his life, Susan Barner, on Nov. 4, 2005.
Lonnie lived his life to the fullest, always ready to embrace the people he met with his infectious smile. From racing snow machines across the state of Alaska, flying his super cub as a bush pilot, guiding hunts, driving the haul road to Prudo Bay, or just spending time with his precious grandchildren, Lonnie loved adventure and his life reflected it.
Lonnie served honorably for six years in the Navy.
Lonnie was preceded in death by his parents, and his daughter, Stephanie Barner.
He is survived by his wife, Susan Barner; his brother, Gordon Barner, and his wife, Carol of Riggins, Idaho; his son, Lonnie Dunigan, and wife, Cindy of Rutland Vt.; his daughter, Laura Calvin, and husband, Mike of Lucile, Idaho; his stepsons, Aaron Young and Joshua Logue; and his stepdaughter, Theresa Young; and 10 wonderful grandchildren, Kelsie, Quincy, Logan, Owen, Brooklynn, Kenny, Riley, Tyler, Kendall and Lucy.
Services to celebrate his life will be held at the Salmon River Community Church on Aug. 16, at 1 p.m. officiated by Pastor James Thibodeaux. A private burial will follow at the Riggins Cemetery.
Lonnie, you were a very special man with a heart of gold, may God watch over you and protect your travels. You will be missed greatly.