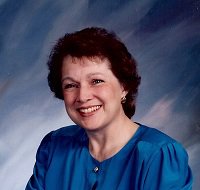 Mary Christina Cornett
Grangeville, Idaho
February 20, 1952 - August 14, 2014

Mary Christina (Chris) Cornett, 62, passed away on Thursday, Aug. 14, 2014, in Grangeville, Idaho, from pancreatic cancer.
Chris was born in Cottonwood, Idaho, on Feb. 20, 1952, to Mary (Pollan) Vavra and stepfather, Alvin Vavra. She is the oldest of six girls: Jean, Shirley, Starla, Brenda and Susie. Chris graduated from Grangeville High School in 1970. She married Arthur Cornett on Jan. 2, 1971, in Grangeville. They were later divorced. They had two children. Tara LaVonne was born July 26, 1971, and Thad Marton was born on March 5, 1974. She has mostly lived in Idaho and Washington states, but most recently returned to Grangeville from Las Vegas, Nev. Chris has worked several jobs in her life including grain truck driver, school bus driver, waitress, cashier, bookkeeper, bank teller, and most recently as a Central Vault Teller at Bank of Nevada in Las Vegas.
In her spare time, Chris was a member of the Idaho Genealogical Society for several years. She found the research she was able to do for several families very rewarding. She more than once was able to locate relatives for people whom they had not been able to find on their own. Because of this, they were able to meet their relative for the first time. Chris was also a great cook and baker. On several occasions she entered dishes she prepared in contests and often came out a winner. She also loved playing Bunco and bingo with her friends, Kim, Milli, Nancy and Liz. She thoroughly loved country music and more than on one occasion was caught dancing around the house or sitting in her car with the music turned up and singing out loud.
Chris is survived by her daughter, Tara Cornett of Dallas, Texas; and her sisters, Jean Vavra of Grangeville, Idaho, Shirley Hill of Grangeville, Idaho, Starla Thompson of Lewiston, Idaho; Brenda Vavra of Naperville, Ill., and Susie and Don Whitlow of Lewiston, Idaho; several nieces, nephews, great-nieces, and great-nephews. Chris was predeceased by her son, Thad, in November 1977 and her mother in 1989. Her beloved pets Roscoe and Coco also predeceased her in 2004.
A viewing of Chris will be held at Blackmer Funeral Home in Grangeville on Tuesday, Aug. 19, at 8:30 a.m. The graveside service will follow at the Prairie View Cemetery in Grangeville at 11 a.m.
In lieu of flowers, please send donations to Syringa Hospital Hospice at 607 W. Main Street, Grangeville, ID 83530. Many thanks to Kim and Bill Spencer for their love, care, and support of Chris over the past few months and their allowing her to spend her remaining days at their home; and Bank of Nevada for their continued help and support to ensure Chris was taken care of during this tough time.