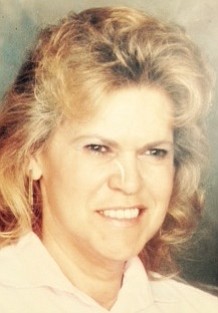 Jackie Darlene Ragains
Kamiah, Idaho
unknown - unknown

Jackie Darlene Ragains, 81, of Kamiah, Idaho, passed away on Monday, Nov. 24, 2014.
Jackie was born to Hazel and Henry Ebe in Los Angeles, Calif., on May 7, 1933.
On Sept. 19, 1953, she married James (Jim) Ragains in LA. The couple made their home in Orcutt, Calif., where they owned a Texaco station. Jim ran the Texaco station and Jackie ran the home. The couple lived in California until New Year's Eve 1970 when they moved to a ranch on Woodland outside of Kamiah. At Jackie's request, they soon moved to town. They stayed in Kamiah, but she still considered herself a California girl.
Jackie waited tables for several years at Harold's Café and the Kamiah Café. Then, for several more years, she waited tables at the restaurant that she and Jim owned together, JJ's Café. Upon retirement the employees presented Jim and Jackie with a plaque that said "The World's Greatest Bosses."
When Jackie drove anywhere, she drove there fast, but often she could be found at home where she loved to watch movies, play cards, visit with friends, can pickles and make her famous black cap jelly.
She is survived by her husband; son, Terry (and Tammy) Ragains; daughter, Vickie (and Guy) Jackson all of Kamiah; grandchildren, Mitch Ragains (and family of Washington), Tara Tibetts (and family of Spokane Valley), Samantha Skinner (and family of Lewiston), Lisa Weddle (and family of Kamiah), Danny Schoening (and family of Kamiah), Rickie Ragains (and family of Washington), Chase Jackson (and family of Wyoming), Breeana Ragains (and family of Lewiston), Tyler Jackson (and family of Lewiston) and Shasta Porter (and family of Montana) and 21 great-grandchildren.
She was preceded in death by her parents; two brothers, Jerry and Don Ebe; a son, Rick Ragains; and grandson, Bucky Leach.
At her request (or rather insistence), no service will be held. Trenary Funeral Home of Kooskia, Idaho, is assisting the family.