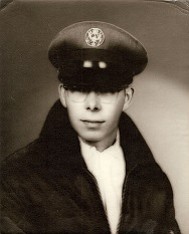 Don J. Olmstead
Grangeville, Idaho
unknown - unknown

Don J. Olmstead, 74, passed away Thursday, Dec. 11, 2014, at his home in Grangeville, Idaho. Donald was born on Nov. 21, 1940, in Longview, Wash., to Vernon and Ruth Olmstead.
Donald was a staff sergeant in the United States Air Force for many years. Donald's career in the military ended when he was disabled out of service in 1974. Donald did three tours in Vietnam as a dog handler.
Donald is survived by his wife, Joyce (Rainwater) Olmstead; and daughters, Bonnie Merrill, Idaho, Marian Rettig, Washington, Colleen Rettig, Japan; six grandchildren and one great grandchild.
Cremation has taken place and arrangements are under the direction of the Blackmer Funeral Home, Grangeville. Send condolences to the family to Blackmerfuneralhome.com.