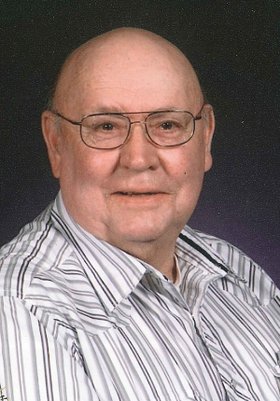 Willard Raymond Lorentz
Cottonwood, ID
December 26, 1942 - February 22, 2014
Willard Raymond
Lorentz, 71
Cottonwood, Idaho
Willard Raymond Lorentz, 71, passed away Feb. 22, 2014, at St. Joseph's Regional Medical Center in Lewiston, Idaho, after a prolonged battle with multiple illnesses.
He was born Dec. 26, 1942, in Cottonwood, Idaho, to William and (Bud) Lorentz and Martha Arnzen Lorentz. He was the fourth of eight children. Willard was raised with an intense work ethic and spent his childhood farming and ranching with his father, Bud. He was a part of the last graduating class at Ferdinand High School in 1961 and prided himself on graduating top eight, in a class of eight; which he made sure to remind the family on many occasions.
Immediately after graduation, he entered the United States Army, during the Berlin Crisis, as an infantry communications specialist. Through his service, he earned the qualification of Sharpshooter, which he held great pride in throughout his life. He was honorably discharged in 1968 after several years of service in both the United States Army and Army National Guard.
Following active duty, Willard married the love of his life, Mary Schaeffer on Nov. 3, 1962, and celebrated their 51st wedding anniversary in November. They lived in the Kamiah area for a number of years but primarily in the Cottonwood area, raising three sons.
Willard was a very hard worker, and it is this work ethic that he passed along to his three boys. He was a stern father and expected a great deal from his family; even when his three boys tried to hinder these efforts. While his patience often ran short on the farm with his boys, he loved those around him far more than his hard exterior would ever let on.
He spent most of his working career with the Cottonwood Sales Yard and Box Y Ranch. The mud on his boots and sweat on his brow were a point of pride. He spent his retirement years fixing anything with which he was challenged. He had a green thumb for gardening and took an intense interest in the art of wine-making.
Willard was an expert host, and greeted all with a glass of wine and a friendly conversation. He had an answer for nearly any question, and if not, he likely had a fitting explanation. Intensely competitive, he was always ready for a friendly game of checkers or cards, and rarely lost. There was no challenge too great for Willard to overcome. You needed only tell him he couldn't, and the task was as good as done. In his later life, love for family and intense determination led him to repeatedly exceed doctors' expectations; allowing him years of time with the grandchildren he held so dear.
Family was the most important thing in Willard's life. He dearly loved his grandchildren and was a friend and fan to them throughout their youth. Rarely missing a game, Willard was often found courtside, shaking his cane at the refs. He was always good for an inspirational halftime pep talk. He loved family time and would often put off personal projects in favor of a few extra minutes with guests.
Willard is survived by many loving family members throughout the Northwest. His wife, Mary of Cottonwood; three sons, Brian (Tammy) Lorentz of Grangeville, Idaho, and their children, Jason and Nicole; Kevin (Kathy) Lorentz of Emmett, Idaho, and their children, Trevor Lorentz and Ashley (Knate) Ward; Stacey (Julie) Lorentz of Craigmont, Idaho, and her children, Joe and Cameron. He is also survived by his older brother, Donald Lorentz; and his sisters, Marlene (Hank) Duclos, Shirley (Milton) Baerlocher, Sharon (Tom) Johnson, and Sandy (Russ) Kilborn.
Willard was preceded in death by his parents, William and Martha; older brother, Ralph (Joyce) and younger brother, Glenn.
The family would like to thank all who have provided their support and condolences throughout the past few weeks. Willard would insist that a fine bottle of his wine be offered to any and all for their thoughts and prayers. Funeral services will be held today, Wednesday, Feb. 26, at 10:30 a.m. at St. Mary's Catholic Church in Cottonwood, preceded by a Rosary service. There will be a dinner following the service at the Ferdinand Parish Hall.
The Elks Rehab Hospital in Boise, Idaho, was instrumental in extending our time with Willard through the last year. As a result, the family asks that all donations be made to the Elks Rehab Hospital Foundation at www.elksrehab.org/Donation.aspx or mail to Elks Rehab Hospital, 600 N. Robbins Road, Boise, ID 83702.