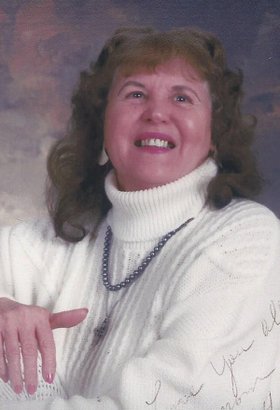 Lorena Rose Schwartz
Syringa, Idaho
unknown - December 25, 2013
Lorena Rose Schwartz, 84, of Syringa, Idaho, died Dec. 25, 2013, at St. Joseph Regional Medical Center in Lewiston, Idaho. Lorena was born in 1929 at the old Engle cabin on the Middle Fork of the Clearwater River in Idaho to Howard and Frances Engle.
Lorena mostly grew up in Idaho but did graduate from the Kent-Meridian High School in Kent, Wash. Lorena married Joe Schwartz and while he was a general contractor she was busy being a homemaker and mother to their children.
Lorena was preceded in death by her husband, Joe Schwartz. She is survived by her daughters, Joetta Kiele (Don), Lonna Madson (Larry), Terria Gill (Doug) and Tina Lumper (Noel); sons, Robert Schwartz, Danny Schwartz (Dixie) and Johney Schwartz (Elisa); sisters, Louise Kadding, Shannon Brawner and Linda Ruen; brothers, Marshall Engle and Johney Engle; 15 grandkids; 20 great-grandkids; and one great-great-grandson.
A memorial was held Saturday, Jan. 4, at Trenary Funeral Home Chapel. A covered dish dinner followed.