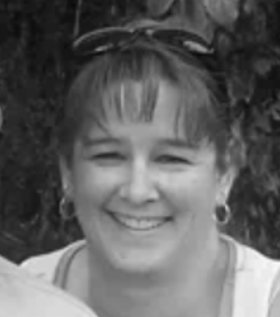 Wendy M. Kaschmitter
Grangeville, Idaho
August 22, 1966 - January 12, 2014
Wendy M. Kaschmitter, 47, passed away suddenly Jan. 12, 2014, in Grangeville, Idaho. Wendy worked as a drug and alcohol counselor for the Idaho Department of Corrections at the North Idaho Correctional Institution in Cottonwood, Idaho. She will be missed for her love, witty sense of humor, and her eagerness to help. Her caring ways and friendship made the world a better place, and the people whose hearts she touched, fuller.
Wendy was born Aug. 22, 1966, to Fran and Al Humphrey in McCall, Idaho. She attended elementary school in Grangeville and graduated from Grangeville High School in 1985.
She married Andy Kaschmitter Dec. 21, 1985, and together they had eight children and three grandchildren.
Wendy is survived by her husband, Andy Kaschmitter; her children, Joshua and his wife, Whitney Kaschmitter, Nathan and his wife, Lisa Kaschmitter, Cassandra, Eric, Daniel, Elizabeth, Thomas and Sara; grandchildren, Addison, Paisley and Kennedy Kaschmitter; father, Al and Alice Humphrey of Kamiah; mother, Fran and Charlie Thompson of Grangeville; brother, Dan and Melissa Humphrey; her grandmother, Irene Fowler of Grangeville; and step-brothers and sisters. Wendy's love and dedication to her family and friends knew no limits and set no bounds. She is loved and will be truly missed.
A vigil service will be held on Saturday, Jan. 18, at 10:30 a.m. at Sts. Peter and Paul Catholic Church in Grangeville followed by a memorial Mass at 11 a.m. Services are under the direction of the Blackmer Funeral Home, Grangeville.
Family suggests memorial contributions may be made to a memorial fund that has been set up at Sterling Savings Bank for her children's future education.