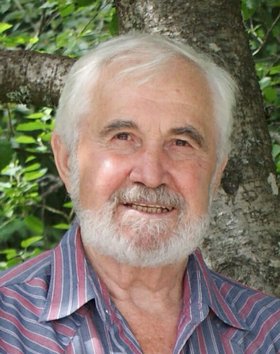 George ""Vern"" Vernon Hardin Jr.
Juneau, Alaska
unknown - unknown
George Vernon "Vern" Hardin Jr., 74, died July 16, 2014, at his Juneau, Alaska, home with his family close by. Vern was born April 26, 1940, in White Bird, Idaho, to George and Fern (Straw) Hardin. Vern was third of seven siblings. He grew up in Idaho with a very large fun-loving family. They all spent a lot of time together at family events. He graduated from high school with his sister, DeAnn in Stites, Idaho, in 1959.While serving in the Army he started his career in electrical work. He worked in south Idaho for a short time before moving to Alaska to become a lineman with IBEW, working from New York to the North Slopes of Alaska, based out of Juneau, Alaska, until his retirement.
Vern met and married Doloresa Cadiente. They have two children, Selena and Ralph "Chico" plus they were raising their cherished great-grandson, Alex. Vern was a loving father, grandpa, brother, uncle and cousin with both his Idaho and Alaska families. He loved and was loved by all. His retirement was spent spoiling the kids, fishing on his boat, going to Idaho to check on "things," gold panning (usually bringing home flakes every time out), and meeting the boys at Donna's for coffee to discuss the current events around town and worldwide.
Vern was preceded in death by his wife, Doloresa Cadiente; his parents, George and Fern Hardin; his brother, Charles Stanley Hardin; niece, Daphne Hardin; his father-in-law, Andres Cadiente; and nephew, Charles Cadiente.
Vern is survived by his daughter, Selena (Vaughn); son, Chico (Kerri); grandchildren, Sabrina, Gregory, Geoffrey, Aaron, Corrina, Jordan, Kiana and Kiara; great-grandchildren, Michael, Alex, Carson and Keaton; sisters, Marlene (Joe), Vivian (Jim), DeAnn; brothers, Vinal "General" (Kathleen) and John (Dixie); mother-in-law, Irene Cadiente; his large loving Cadiente family, many nieces, nephews, cousins and extended family.
A celebration of life was held Sunday, July 20, at his Juneau home.