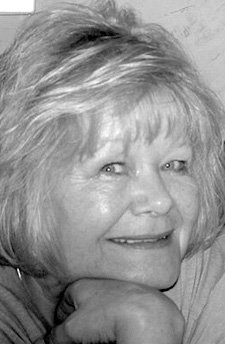 Tina Roush Pitcher
Cottonwood, Idaho
unknown - unknown
Tina Roush Pitcher, 58, of Cottonwood, Idaho, went to Heaven surrounded by her family on June 13, 2014.
Tina was born in California to John and Joy Luper on Dec. 18, 1955. She moved to North Idaho with her children in 1987.
She worked in the medical field for the majority of her life, the last 20 years being in home health care.
Tina loved being outdoors, camping, gardening and gold panning; but most of all, loved being surrounded by her children and grandchildren.
She was preceded in death by her parents, John and Joy Luper; her brother, Steve Luper; and her late husband, Dennis Roush.
She is survived by her husband, Dee Pitcher of Cottonwood, Idaho; her sister, Ramona Downing of El Dorado, Calif.; her sons, George Bulgar of Kalispell, Mont., Nick Bulgar of Coeur d' Alene, Idaho, Joseph Menard of Spokane, Wash., and Garret Roush of Cottonwood, Idaho; her daughters, Laurie Bulgar of Post Falls, Idaho, Keri Menard of Post Falls, Idaho and Bobbie Lee Tolbert of Titusville, Fla.; her stepchildren, Casey Pitcher of Grangeville, Idaho, and Kim Beeler of Lewiston, Idaho. Tina also had 21 grandchildren whom she loved and adored.
Tina lived life with a smile on her face and light in her eyes. She was the song in her family's hearts and the sunshine of their days. A very special thanks to the Cancer Center and Hospice of North Idaho for the wonderful care given to Tina and her family.
A celebration of life will be held Saturday, July 5, at 1 p.m. at Bell Tower Funeral Home, 3398 E. Jenalan Ave., Post Falls, ID 83854.
In lieu of flowers, please send donations in Tina's name to hospice of North Idaho at 9493 N Government Way, Hayden, ID 83835.
Arrangements have been entrusted to Bell Tower Funeral Home and you may view Tina's on-line memorial at www.belltowerfuneralhome.com.