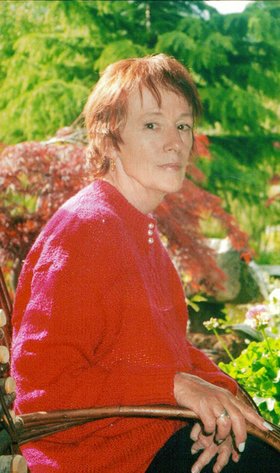 Golda Faye Pitchford
Kalispell, Mont.
April 27, 1941 - March 23, 2014

Faye was born April 27, 1941, in Aberdeen, Wash., to Glen Barnard Persinger and Charlene Nicolay Persinger. She passed away on March 23, 2014, in Kalispell, Mont.
She was the oldest of Glen's four children. She moved to Alaska when she was 5 years old, and remained there until 1958 when she met and fell in love with a military man, Thomas Brooks. They married in September of that year and had four children in rapid succession, Deb Barnard (Brian Kuhlman), Daniel Brooks (Betsy), David Brooks (Donna) and Kathy Johnson (Greg).
Faye and Thom parted ways after 18 years but she continued to travel about. She loved to go for drives and see the sights. Her latest move was to Kalispell, Mont. She said it was always her favorite place. We are blessed that she had an opportunity to enjoy it once again. She always loved animals, especially cats. She always had one as a companion. Known to most folks as Nana, she loved spending time with her grandchildren and great-grandchildren.
Faye is survived by her children; her multiple grandchildren and great-grandchildren; her sister, Lynne; and brother, Glen; and her beloved friend, Chuck. She was preceded in death by parents and her brother, Jack.
Faye's family will be having a memorial service in her honor on April 26 at 3 p.m. at Mt. Idaho Baptist Church in Grangeville, Idaho. There will be a potluck immediately following at the church.