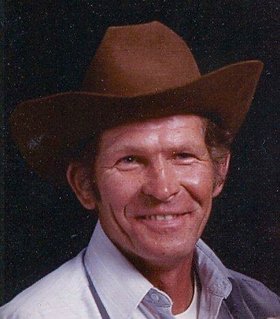 John Hermann Kroencke
White Bird, Idaho
September 17, 1935 - March 24, 2014

Johann (John) Hermann Kroencke, 78, was born Sept. 17, 1935, to Hermann and Elfrieda Kroencke in Oberndorf/Oste Germany. He died peacefully with his family at his side in White Bird, Idaho, March 24, 2014, ending his battle with cancer.
He married Annaliese Hampel and they along with a 6-month-old son came to the U.S.A. in 1956 where he worked for Emmett Mulhall of Greencreek. He then later moved to Grangeville to work for Gus Suhr where a daughter was born. They were later divorced. At that time he came to White Bird to work at the Heckman Cattle Co. when Uncle Sam called him in and he became a member of the 101st Airborne. Upon his discharge he returned to the ranch, spent a short time as a mill hand in Culdesac, but always returned to the ranch. He met and married Rhea (Smurthwaite) Weems in 1966, who had two daughters from a previous marriage and in 1974 they added another daughter to the clan. They had celebrated their 47th anniversary in September of 2013.
In 1967 they moved to Reubens for two years where he worked for Buford Webb, then in 1969 took a job with the Kings River Cattle Co. in Oravada, Nev., where he worked and managed the feedlot of more than 11,000 head of steers. When the cattle company sold in 1971, they moved to Silver Lake, Ore. to operate the Viewpoint Ranches, which later sold to the famous ZX Ranch, which is now owned by the Simplot Company. He was asked to stay each time the ranch sold, which he did mostly the farming, whether it was alfalfa, oats or potatoes. He was always trying to produce the best, as farming was his hobby and life. He spent hours sitting on a tractor seven days a week, 365 days a year. John retired from the ranch in 2000 when he was just four months shy of 30 years at the ranch, and moved back to Rhea's hometown of White Bird where once again he worked at the Heckman's ranch along with the City of White Bird, and also shuttled cars for different river tour companies. John had a very complete and satisfying life.
John was preceded in death by his parents and two brothers, Horst and Gerhardt of Germany. He is survived by his wife, Rhea; son, Berndt (Dick) and Marlene Kroencke of Christmas Valley, Ore.; daughters, Maryann and Ed Carlin of White Bird, Idaho, Gerri Garner and Nannette Weems in Paisley, Ore., Dana Weems in Battle Mountain, Nev.; his remaining brother, Alfred in Germany; numerous grandchildren, great-grandchildren and great-great-grandchildren.
There will be a graveside service for John on Thursday, March 27, at noon, at the White Bird Cemetery. Send donations in place of flowers to The Royal Gem Rebekah Lodge of White Bird, Idaho, for the floor fund.
Services are under the direction of Blackmer Funeral Home in Grangeville. Send condolences to the family at Blackmerfuneralhome.com.