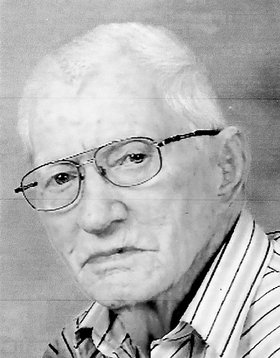 Walter A. Canaan
Grangeville, Idaho
unknown - April 28, 2014
Walter A. Canaan, 90, known by most as Art, passed away of natural causes, April 28, 2014, in Grangeville, Idaho.
Art was born in Grangeville in 1923. He served in Europe during WWII and in the Idaho National Guard for several years. He married Dorathy Rider of White Bird in 1947, and they settled in Grangeville to start a family and a long life together. Art retired from the City of Grangeville after more than 30 years of service.
He is survived by his wife, Dorathy of 67 years; their three children and their spouses, Larry and Jean Canaan, Marvin Canaan and Janet and Ron Stanley; and four grandchildren and four great-grandchildren.
A graveside service is planned for Saturday, May 10, at 1 p.m. at Prairie View Cemetery, Grangeville for family and friends. Services are under the direction of Blackmer Funeral Home, Grangeville.