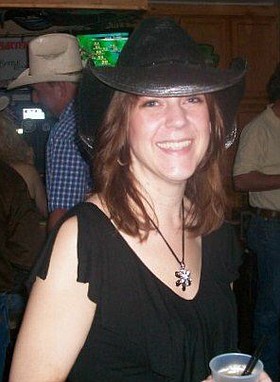 Melanie Kay Smith (Sonnenburg)
Roseville, Calif.
unknown - unknown
Melanie Kay Smith (Sonnenburg), 38, passed away on Sunday, Nov. 2, 2014.
Melanie is survived by her mother, Rhonda Stockton; brother, Bill Stockton (Betsy); loving husband, Sjon; children, Devon Sonnenburg and Jamahl Drammeh; aunt, Marsha Cunningham; and many other extended family members in Idaho.
Melanie was born in Grangeville, Idaho, on Jan. 25, 1976. She graduated from Grangeville High School. Soon after graduation, Melanie moved out of Idaho and eventually made her home in Everett, Wash., where she worked as a CNA for several years before going to school to become a medical assistant. Melanie was a caregiver by nature, and enjoyed her work in the healthcare field. In 2005, Melanie and the kids moved to northern California to take on a new career as a HealthCare IT Analyst. Her experience as a medical assistant along with being an end user of Epic software gave her the springboard to launch her successful career in HealthCare Information Technology. Melanie briefly worked for Kaiser Permanente providing implementation support for physicians who were new to using Epic software. Melanie moved to the Sacramento area in 2006 and began working as an IT Analyst for Sutter Health.
It was at Sutter that she made many great friends, who quickly became family. Melanie would do anything for her friends and those people whom she loved. Melanie was very easy to get to know; she was open and honest. Melanie met Sjon Smith in 2010 and they were married in 2012. Sjon was the love of her life, making all of her dreams possible. While their time together was short, they shared a lifetime of experiences. Melanie was quick to make decisions; when she knew she wanted something, she did it or bought it. Melanie did not wait around for opportunities; she created them for herself and her family. Melanie enjoyed spending time with her family and friends; her face would light up each time a visitor stopped by to see her. She will be missed by many.
The family would like to thank everyone who sent cards, brought over food, and spent time with Melanie during the last 18 months. Donations to the family can be made at Bank of America, account number 001809271165. A celebration of life services was held on Tuesday, Nov. 11, at Chapel of the Valley, 97 Vernon Street, Roseville, Calif. A potluck reception at the Smith household immediately followed the services.