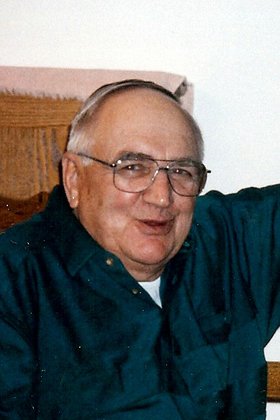 Alfred Kraig Schlottman
Grangeville, Idaho
unknown - unknown
Kraig Schlottman, 80, a longtime resident of Grangeville passed away peacefully at his home Oct. 7, 2014.
He was born Nov. 9, 1933, in Weiser, Idaho, only child born to Alfred and Gladys Schlottman of Fruitland, Idaho. He attended the College of Idaho and graduated from the University of Idaho in 1959. Kraig worked for the Farm Home Administration for 30 years.
Kraig and his high school sweetheart, Beverly Dennett, celebrated their 60th anniversary in June. He is survived by his wife, Beverly; son, Steve Schlottman of Lewiston; daughter, Cindy and Skip Hall of Grangeville; grandchildren, Jacqui Hall (Greg Ziser) of Olympia, Wash., Conner Hall of Tennessee, Kelsie (Dayne) Jordan of Lewiston and Korrie Schlottman of Lewiston.
He was a member of the Grangeville Christian Church. Kraig served as president of the Jaycees. He was an avid skier and served as a Snowhaven instructor and was a member of the Ski Patrol for 23 years. He was also a member of the National Ski Patrol. He served on the Border Days Committee for 30 years and was honored as the grand marshal of the 2006 Border Days. He was a member of the local gun club, and Country Club. He was also a member of the Grangeville Elks Lodge for 49 years. He loved floating the river, hunting, fishing and golfing. He was an avid reader, especially of local history. He had a great love for his family and grandchildren and enjoyed following them in their activities. He will be dearly missed by all.
Services were held Saturday, Oct. 11, at 2 p.m. at the Grangeville Christian Church followed by a graveside service at Prairie View Cemetery. Memorials can be made to the Grangeville Christian Church or Grangeville Border Days Committee. Send condolences to the family at Blackmerfuneralhome.com.