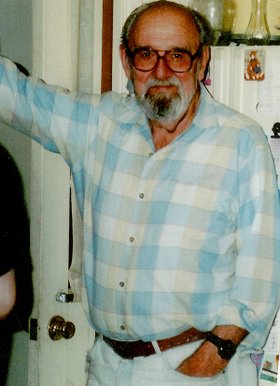 Andrew John Molinari, Jr.
Roseville, Calif.
unknown - August 31, 2014
Dad slid into home plate on Sunday, Aug. 31, 2014, at the age of 91. He was born in San Francisco, Calif., to Andrew and Jennie Molinari. He was very proud to have served in WWII at the invasion of Salerno.
He is survived by four daughters, Sally Molinari, Renee' Troutt, Christine Alston and Michele Tahija; and stepdaughter, Terry Meyer; 22 grandchildren, 35 great-grandchildren, and three great-great-grandchildren.
He was a graduate of Grangeville High School and he kept in touch by reading the Idaho County Free Press faithfully every week.
Services will be held on Monday, Sept.15, at 11 a.m. at Callaghan Mortuary, 3833 East Ave., Livermore, Ca. 94550. Military burial to follow at Memory Garden Cemetery, next to mortuary.