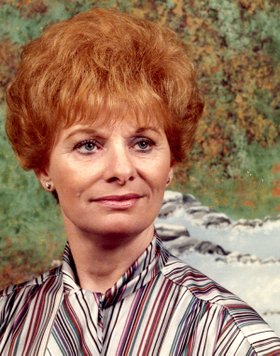 Dr. Mary Lee (Shaw) Wilson
Kamiah, Idaho
April 2, 1934 - August 27, 2014
Dr. Mary Lee (Shaw) Wilson passed away at her home in Kamiah, Idaho, on Wednesday, Aug. 27, 2014. Lee was the oldest child of six, born on April 2, 1934, to Leslie Earl Shaw and Vera Edith Brooks Wells (Shaw), in San Jose, Calif.
Lee married her beloved husband, Jay Bennett Wilson, on Feb. 7, 1953. They worked and played side by side together as best friends for 61 wonderful years. Whatever Jay did, Lee was right there beside him, whether it was hunting, canoeing, sailing, riding four-wheelers or enjoying a quiet evening at home together.
She is survived by their four children, Stephen (Bea), Guy (Andra), Vaughn (Becky) and Valerie McGill; 35 grandchildren; 63 great-grandchildren; and six great-great-grandchildren; her brothers, Vernon John Shaw, Leslie Allan Shaw, Marlin Dale Shaw; and her sister, Vera Nadine (Shaw) Baker. Lee was preceded in death by her parents and her brother, Dean Robert Shaw.
Lee loved learning and was a straight "A" student. In fact, she excelled at anything she attempted to do. She received her chiropractic doctorate degree in April of 1987 and set up her practice in Grangeville, Idaho, where she worked until she retired in 2007. She loved to read and enjoyed many crafts including making cards and crocheting. She was very active in the Church of Jesus Christ of Latter-day Saints where she participated in the choir, visiting, teaching, family history work and the Relief Society.
Services were held at the Church of Jesus Christ of Latter-day Saints on Saturday, Aug. 30. The church is located 2.5 miles east of Kamiah on Highway 12.
Lee was dearly loved as a wonderful wife, mother, sister, relative and friend.