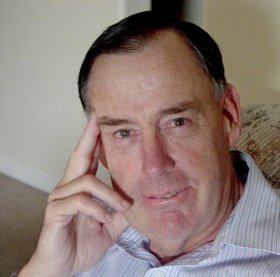 Jerry Thomas Holland Sr.
Riggins, Idaho
June 25, 1946 - September 5, 2014
One of our Lord's best, wisest and warmest-hearted servants, Jerry Thomas Holland Sr. of Riggins, Idaho, went to be with God on Sept. 5, 2014, at 2:28 in the morning.
Viewing will be today, Wednesday afternoon, at Heikkila Funeral Chapel in McCall, Idaho. The funeral service will be held on Thursday, Sept. 11, at 11 a.m. at the Riggins Community Church. Burial will follow at John Day Cemetery up John Day Creek Road. Jerry Thomas Holland, Jr. will be officiating.
Jerry Thomas Holland was born in Marvel, Ark., on June 25, 1946. He moved to New Mexico as a child and after graduating from high school married his life's love, Vanna Raye Longbotham on Nov. 27, 1964.
Their adventures brought them through many jobs and brought them into many people's lives. Jerry and his dad had a farm contracting business in New Mexico and he later owned his own contracting business. Once moving to the Riggins area, he got a job with the Idaho County Road Department, became foreman and retired after 27 years.
He enjoyed hunting, fishing, gardening and watching TV as well as running heavy equipment and serving others. He was a board member and deacon of his church for 20-plus years. His life was a light that burned brightly and made many others' paths much brighter.
Jerry is survived by his loving wife, Vanna; his six children and their spouses, Laurene and Ron Wells, Jerry Holland, Jr. and Jeanette, Dena and Jason Duran, Joshua Holland, Jeremy Holland and fiancée Charlene, and Shara and Patrick Hayes; many dear grandchildren; his brother, Lloyd, his family; and many extended family members.
His beloved parents, Wesley Thomas Holland and Paulyne Holland, preceded him in death.