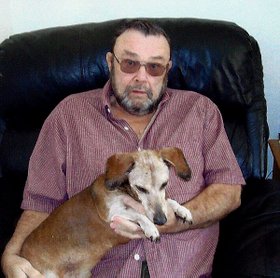 Ronald David Wells
Kamiah, Idaho
July 18, 1934 - September 1, 2014

Ronald David Wells, 80, of Kamiah, Idaho, died Sept. 1, 2014, at Clearwater Valley Hospital in Orofino, Idaho. Ron was born July 18, 1934, in St. Maries, Idaho, to David Henry and Neva (Leeper) Wells.
Ron completed his primary schooling in Bonners Ferry, Idaho. He attended one year of college at the University of Idaho in Moscow, Idaho, before transferring to Idaho State University in Pocatello, Idaho, where he graduated with a pharmacy degree in 1956. After graduation Ron worked for two years at Dave's Drug in Lewiston, Idaho, before buying Valley Drug in Milton-Freewater, Ore. He sold that store and bought Kamiah Drug in Kamiah, Idaho, which he expanded to include a store in Kooskia, Idaho, in 1980. He sold both stores in 1990 when he retired.
In 1955 Ron married Kathleen Kerns. This marriage ended in divorce. In 1966 he married Shirley Gardner at Coeur d' Alene, Idaho. This union lasted the rest of his life. After retirement they traveled through all 50 states, most of Western Canada, and every state in Mexico. He enjoyed his travels but finally decided he had enough. They searched across the United States and settled in Tuscon, Ariz. He decided he had seen enough snow. They remained in Tucson for five years until moving back to Kamiah in 2012.
Ron was a member of the Elks Lodge in Lewiston, Idaho, and honorary member of the Masons in Kamiah, Idaho.
Ron was preceded in death by his parents, Neva and David Wells.
Ron is survived by his wife, Shirley, at their Kamiah, Idaho home; daughters, Marcia Davis of Post Falls, Idaho, Wendy Jewett of Fairfield, Idaho, Kathi Gardner (son-in-law Rod Arnzen) of Cottonwood, Idaho, Debbie (son-in-law Tim) Christopherson of Kamiah, Idaho, Denise Wolverton (son-in-law Dave Ricks) of Boise, Idaho; sons, Dr. Dave Wells of Twin Falls, Idaho, David Gardner of Mainsberg, Penn., Ron T. (daughter-in-law, Laurene) Wells of Newberg, Ore.; sister, Sally Dutson of Bonners Ferry, Idaho; 13 grandchildren, eight great-grandchildren, and three nephews.
There will be no services and the family will hold a private ceremony. Memorial donations may be made in Ron's name to the Kamiah Ambulance at P.O. Box 951, Kamiah, ID 83536. Arrangements have been entrusted to Trenary Funeral Home of Kooskia, Idaho.