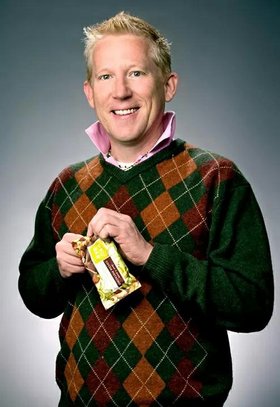 Arthur Terry Eggersten
Kooskia, Idaho
September 20, 1967 - September 12, 2014

Arthur Terry Eggertsen, 47, died suddenly at his home in Kooskia, Idaho, of carbon monoxide poisoning on Sept. 12, 2014. Art was also a longtime resident of Park City where he founded the world famous ProBar company. He formulated dozens of meal replacements and supplements, and had been living a completely vegan life since 1994. He provided food and nutrition coaching for hundreds of people — improving their health and helping them learn to prepare their own food for continued health. He formed a vision of a wellness retreat at his place in the Kooskia area, that he called Entelechy. He was a master gardener, a genius chef, and a magical formulator of recipes for health.
He was born Sept. 20, 1967, in Provo, Utah, to Lars E. Eggertsen and Sandra K. Terry. He started traveling early with his parents when they moved to Tonga at age three months. He lived in Three Rivers, Mich.; Genola, Utah; Washington, D.C., and a wide variety of locations along the Wasatch Front. He attended school in various locations, including Realms of Inquiry, East High and Jordan High in the Salt Lake area. He made numerous friends during his school years and he remained in contact with them throughout his life.
Art was an active member of the LDS church, practiced many Buddhist principles and treated nature as his cathedral. In addition to his food evangelism, he relished forming connections with people of all walks of life, and welcomed the opportunity to help people wherever he went. He traveled extensively and wherever he stayed, he either made or sought out the best vegan meals! He collected hundreds of books, and loved to give books as gifts. He was a lover of music and dance, snowboarding, mountain biking, and he made cooking and eating an adventure.
Those who knew him best described him as passionate for his current projects, and compassionate for proper treatment of animals, including advocacy for animal rights. He was popular, a voracious researcher, and proud of his family heritage.
He was preceded in death by his father, Lars. He is survived by his mother, Sandy (Salt Lake City); aunt, Lynne Eggertsen Cook (Carlsbad, Calif.); siblings, Lani Eggertsen-Goff and Sisilia Ane Eggertsen Winegar (Cottonwood Heights), Lars Muti Eggertsen (Provo), David Lee Eggertsen (Cedar City); and numerous stepbrothers and sisters.
In lieu of flowers, you may choose to assist the family in bringing Art's dreams to fruition. Art envisioned a healthier planet for everyone; please contact a family member for donation arrangements.
The funeral service will be held on Sept. 26 at the Bitner Ranch Ward located at 3010 West Saddle Back Road in Park City, Utah, beginning at 2 p.m. Following the funeral, a celebration of Art's life will be at 1050 East Weber Canyon Road in Oakley, Utah, starting at 4 p.m.
Trenary Funeral Home, in Kooskia, assisted the family with kindness and reverence.