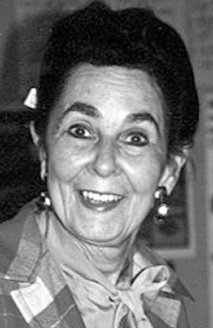 Fern Nightengale Turner Brankey
Seattle, Wash.
unknown - June 7, 2014
Fern Nightengale Turner Brankey, [aka Terry], 90, died on Saturday, June 7, 2014, after a massive stroke, at Highline Hospital in Seattle, Wash.
She was born in 1923 to Dr. John Wakeman Turner, and Mrs. Hannah Marie Andersson Turner. She was preceded in death by her two siblings, John Wakeman Turner II, and Dr. Robert Lee Turner; son, Eric Turner Brankey; and her husband of 62 years, Joseph Johannes Brankey. She is survived by her two daughters, Lori Brankey, Dawn Andersson; grandaughter, Sara Lamharzi; many beloved nieces and nephews; and her treasured sisters-in-law, Jean Smith, Rose Zieja, Anne George and Billie Brankey.
A memorial service was held on Saturday, June 14, at the Pike Place Market. A second service was held at the Eckankar Retreat in August at the Seabeck, Washington Conference Grounds. And sometime in March 2015, another celebration of her life will be held in Kooskia, Idaho, where she spent many years.
Terry always said she had three careers in her life. The first one was as a recreational programs director, creating festive events for servicemen in Europe after WW11. She dearly loved parties, dancing, crepe paper hats and helping people have fun. Her sense of fun and adventure remained with her for all of her long life. After her years of being stationed in Germany, she returned to the states to settle down to her second career of being a speech and language pathologist, which was to engross her for most of her life. She had received a master's degree from the University of Illinois, and put it to good use helping thousands of people to have a better life through clearer speech. She worked in the school systems in Greensboro, N.C.; in Port Angeles, Wash.; Bremerton, Wash.; Silverdale, Wash.; and finally in Kooskia, Idaho, where she retired in 2009 at the age of 85. When her husband died in 2011, she moved to Seattle to be with her daughter, Lori, and started her third career. She helped Lori sell her jewelry at the Pike Place Market, but really this third career was to spread happiness and cheer to all who came in contact with her. Every day, winter as well as summer, she could hardly wait to get to the market to see what wonderful thing might happen. There are many people everywhere who will long remember her kindness and nurturing attitude. She liked to help people see that the glass was always at least half full. The years took from her much of her hearing, much of her sight and her mobility, but she continued to respond to cries for comfort, and see how she could bring joy to the lives around her. From her wheelchair she danced in and out of peoples' lives giving hugs and blessings.
Her daughters, other family, and many friends will dearly miss her. But we believe she is now reunited with departed loved ones. We believe that wherever she is, she continues her life of service and love.