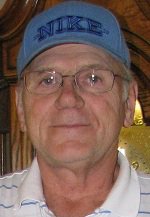 Milton V. Perry
Grangeville, Idaho
unknown - unknown
Milton V. Perry, 67, met the Lord on Sept. 24, 2014.
Milt was the local owner of the B&B Bargain Store in Grangeville, Idaho. Milt was known and loved by many people in the community. He was a passionate hunter, a Vietnam veteran, and an avid antique collector.
Milt was an adoring husband for 30 years to his bride, Waneta Perry. He was a devoted father to his six children: Brian Perry (Grangeville), Deana Cabrera (Nampa, Idaho), Pat Barnett (Nezperce, Idaho), Debbie Todd (Grangeville), Dawna Johnson (Hayden, Idaho), and Marcie Eldred (Longlake, Wash.). He has left a legacy of 18 beautiful grandchildren and many great-grandchildren.
Milt was known for his sense of humor, his strong leadership, hard work ethic, and his warm smile. He will be tenderly missed by all.
Milt is survived by his three brothers, Norman Perry, Roger Perry and Gerald (Jeanette); sisters, June and Moreen; and many nieces and nephews.
Services will be held at the Blackmer Funeral Home in Grangeville on Tuesday Sept. 30, at 1 p.m., with a graveside service to follow at Prairie View Cemetery. Military honors will be given in dedication of Milt's service. Services are under the direction of the Blackmer Funeral Home, Grangeville.