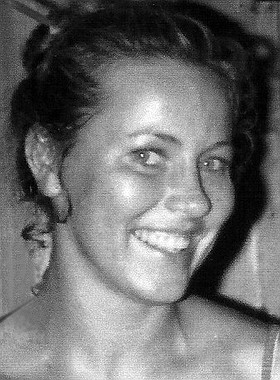 Laverne Renee Shjeflo
Oahu, Hawaii
January 8, 1951 - December 29, 2014
Laverne Renee Shjeflo, 63
Oahu, Hawaii
Laverne Renee Shjeflo, 63, was born on Jan. 8, 1951, in Dickinson, N.D. She died at home in Hawaii on Dec. 29, 2014.
Laverne attended school in Mandan, N.D., at The Sacred Heart Parish School in Miles City, Mont., and then Libby High School in Libby, Mont., where she graduated in 1969. After high school, she attended St. Catherine's University in St. Paul, Minn., and then transferred to the University of Minnesota, and to the University of Idaho to work toward the completion of her degree in physical therapy. During her college years, Laverne spent several summers in Grangeville, Idaho, working at and managing the city swimming pool in Pioneer Park.
She moved to Hawaii in 1980, where she settled on the east coast of the big island of Hawaii. She and her partner, Keith, built their house on an 18-acre piece of land overlooking the ocean, and they spent many years creating a beautiful environment there. Together, they constructed water systems, renewable energy systems and food gardens. They raised cattle, chickens, ducks and dogs, and they happily lived the island lifestyle. Laverne loved to boogie board, bike, sew, grow flowers, cook, explore, and enjoy the beauty of the island every day. In every sense of the word, Hawaii was her home, and it perfectly mirrored her in its beauty and generosity of spirit.
Laverne is predeceased by her mother, Oral Schnell Shjeflo. She is survived by her father, Walter Eugene Shjeflo; her brothers: Walter Shjeflo, Jr, (Carol) of Belmont, Calif., and Doug Shjeflo (Trudi) of Dayton, Mont.; her sisters: Joann Schwarberg of Mission Hills, Kan., and Patricia Batey of Bloomfield Hills, Mich.; and her nieces and nephews: Erika Shjeflo, Leif Shjeflo, Colleen Shjeflo, Olivia Shjeflo (Tony McCormick), Carter Schwarberg, Guerin Schwarberg, Walter Shjeflo III, Laine Schwarberg, Axel Shjeflo, Piper Batey and Sissel Batey. Laverne is also survived by a very large extended family of aunts, uncles and cousins in the Schnell and Shjeflo families.