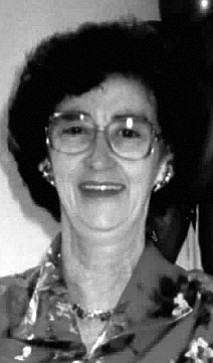 Arla Joy Startin
Walla Walla, Wash.
April 16, 1935 - April 5, 2015

Arla Joy Startin, 79, died April 5, 2015, at Walla Walla General Hospital in Walla Walla, Wash. Memorial services will be at 11 a.m., Friday, April 17, at the United Brethern Church, Dayton, Wash., with Pastor Greg Brownell officiating. A reception will follow at the church. Those who wish may contribute to the charity of the donor's choice.
She was born in Stites, Idaho, on April 16, 1935, to Mark and Grace Swineheart Lyons. She attended local schools graduating from Grangeville High School with the class of 1954. Arla moved to Dayton, Wash., in the late 1950s with her family where she married Fay Startin on Oct. 22, 1961. He died in 1992.
She worked for many years at the Green Giant Co. as an office custodian. She enjoyed painting outdoor scenes and landscapes, ceramics, leatherwork, crocheting and visiting with family and friends. She also loved animals, especially the deer, hummingbirds and quail that frequented her property. Concern for deer threatened by traffic near her home led to Arla putting up a state approved "Deer Crossing" sign. She considered anyone she knew as a friend.
She is survived by a daughter, Sharla Rhodes of Walla Walla, Wash.; a son, Stacy Startin of Lake Stevens, Wash.; and a brother, Harry Lyons of Grangeville, Idaho. She was preceded in death by her parents and a brother.