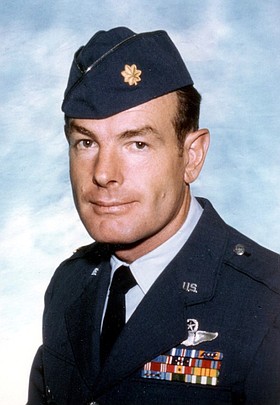 Robert "Bob" G. Davidson
Grangeville, Idaho
unknown - April 6, 2015
Robert (Bob) G. Davidson, 85
Grangeville, Idaho
Robert (Bob) G. Davidson, 85, died April 6, 2015, at the Idaho Veterans Home in Lewiston, Idaho.
After graduating from high school in California, mandatory military service was in effect. Bob joined the Air Force, and after two years as enlisted was encouraged to apply for pilot training. Successfully completing Cadet training was the start of a whole new world of adventure for Bob.
First he flew the Grumman SA-16 Albatross for search and rescue in Saudi Arabia, then on to SAC and the B-47 Stratojet nuclear bomber during the Cuban Missile Crisis. Serving in Vietnam, Bob flew the de Havilland Caribou flying supplies, manpower and retrieving wounded from the 5th Special Forces camps located in villages throughout Vietnam. Back stateside, Bob flew the C-141 Starlifter for MAC, "around the world" embassy runs, as well as back and forth to Vietnam to bring the wounded and sadly those soldiers killed in action back to the states.
One of Bob's most gratifying missions was on Dec. 23, 1968, flying the captured crew of the USS Pueblo from North Korea back to the United States. As Bob described it, the crew was bused to the DMZ border with South Korea and ordered to walk one-by-one across the "Bridge of No Return." The relief felt by the 82 surviving crew members was palpable as the plane took off heading home. Eleven months of captivity, torture and starvation was over.
After 20 years in the Air Force, Bob retired. His second career was in rental properties, first in California and then Idaho.
Bob is survived by his wife, Mary Ann; two sons: Rob (Jennifer) and Pat (Darcy); five grandchildren; two brothers: Tom and Bill (Sandra) and their families.
Cremation has taken place.