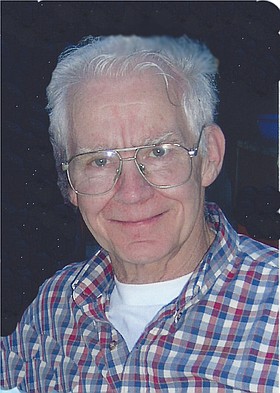 Leslie Walter Squires
Kooskia, Idaho
October 18, 1932 - August 7, 2015
Leslie Walter Squires, 82, died Aug. 7, 2015, at Clearwater Health and Rehab in Orofino, Idaho. Les was born October 18, 1932, at Harris Ridge, near Kooskia, Idaho, to Hilda Rose (Wagner) and Oran Eugene Squires.
When Les was young the family returned to Topeka, Kansas, for a short time and Les attended grade school there. Upon returning to the Harris Ridge area near Kooskia, Les completed his grade school and graduated from high school in Kooskia.
After high school Les joined the U.S. Army completing basic training at Fort Ord, Calif., for a year and he served two years in Korea during the Korean War and received four Bronze Stars.
Les married Betty Ann Ball on Nov. 4, 1949, at Salinas, Calif. While Betty was homemaker and mother, Les worked in many fields to take care of their family. Those included Gibler's Meat Market, Gibler's Grocery, bartender at the Western Bar and Fosnots Construction all in Kooskia; Potlatch Mill in Kamiah, Idaho; Idaho County Sheriff's Department for 11 years in Grangeville, Idaho; and after retirement, Pankey's Market and then Cloninger's Market in Kooskia.
Les' strong faith in God led him to be a teacher at the Kooskia Baptist Church, A.M.F./A.S.S.U.; member at the Baptitst Church in Grangeville; board member, councilor and teacher at ALACCA Church Camp at Harpster; and board elder, councilor and teacher at Valley Bible Church in Kooskia.
Les was preceded in death by his parents, Hilda Rose (Wagner) and Oran Eugene Squires; his brother, Gene Squires; and his sisters, Darlene Spets and Dixie Davis Humphrey.
Les is survived by his wife Betty at their Kooskia home; his daughter, Lesley Kay (George) Fulton of Kooskia; his sons, David Lynn (Barb) Squires of Eaglesham, Alberta, Canada, Randy Lee (Shirley) Squires of Lewiston, Idaho, Robert Stanley (Audrey) Squires of Kooskia, and Larry Alan (Carrie) Squires of Kooskia; 15 grandchildren; 26 great-grandchildren; his brothers, Bob (Felicia) Squires of Kamiah and Bill Squires of Lewiston; many nieces, nephews and extended family.
Memorial donations may be made in Les' name to Gideons, International, P.O. Box 140800, Nashville, TN 37214-0800, telephone 615-564-5000 or gideons.org.
A celebration of life will be held at 11 a.m. on Saturday, Aug. 15, at the Clearwater Valley High School gymnasium, Hwy. 13, Kooskia. A covered dish dinner will follow. Arrangements have been entrusted to Trenary Funeral Home at Kooskia.