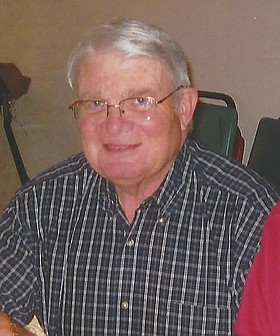 Craig Lyle Dufur
Grangeville, Idaho
January 8, 1942 - August 17, 2015

On Aug. 17, 2015, Craig Lyle Dufur, 73, peacefully passed away in his family home on the Dufur farm outside of Grangeville, Idaho, where he was born and raised.
Craig was born on Jan. 8, 1942, to Raymond and Frances Flanigan Dufur. He attended primary school at Sts. Peter and Paul Catholic School and graduated from Grangeville High School in 1960.
Following his 1964 graduation from the University of Idaho, he married Lynn Earp (also from Grangeville) on July 25, 1964. Soon after their marriage, they relocated to the Seattle area where Craig became the international credit manager for Rena Ware. Together Craig and Lynn raised their children among family and friends enjoying school activities, picnics in the rain, the hunt for the best Old Fashion, and most of all, University of Washington Husky Football. They retired in 2003 to return home to Grangeville and their "little house on the prairie" where Craig once again enjoyed his fishing, Red River camping, and morning lattes with buddies.
Craig is preceded in death by his parents and his sister, Patricia Dufur.
He is survived by his wife Lynn and their three children, Wendy Grande of Monroe, Wash., Heather Akkerman of Covington, Wash., Chad Dufur of Williston, N.D.; along with five grandchildren; one great-grandchild; and his sister, Gail Ann Sidler of Denver, Co.
The funeral Mass will be held at Grangeville's Saints Peter and Paul Catholic Church on Saturday, Aug. 22, at 11 a.m. Burial to follow at Prairie View Cemetery. Services are under the direction of Blackmer Funeral Home, Grangeville.
Memorial contributions may be made to Saints Peter and Paul Catholic Church, Sacred Heat Catholic Church of White Bird, or to Grangeville Hospice. Send condolences to the family to Blackmerfuneralhome.com.