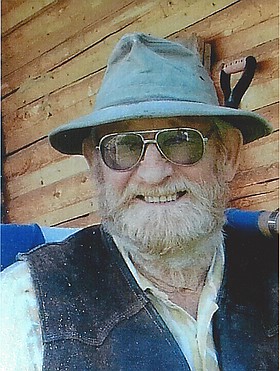 Leonard E. Brown
Kooskia, Idaho
March 14, 1944 - August 7, 2015

Leonard E. Brown, 71, passed away Friday, Aug. 7, 2015, at Kootanai Health in Coeur d'Alene, Idaho. Leonard was born March 14, 1944, to Everett and Margaret (Sisty) Brown at Stites, Idaho. Leonard and his brothers, Harold and Ernie, grew up on Tahoe Ridge and Clear Creek areas near Kooskia, attending rural and Clearwater Valley schools, except for a short time when the family relocated to Brownsville, Ore., where Leonard graduated from Central Linn High School.
After graduation Leonard eventually settled on the Salmon River where his father, Everett was the foreman on the L Arrow Ranch. Leonard eventually became foreman after his father retired. Leonard raised his family of six children, Rick, Brad, Mark, Kim, Darren and Brian on the Salmon River first with LaVonne Reed and then with Dora Wynn.
Always a go-getter, he loved people (giving the shirt off his back if needed), he was a hard worker, had very good work ethics, loved to garden and was an avid outdoorsman. He loved to go camping and fishing with family or friends. For his family vacations he loved to take his family on long hiking and/or camping trips. Leonard had a great sense of humor and enjoyed playing practical jokes.
Also being a very creative man, Leonard could make something from nothing, his life philosophy was "Do what you can, where you are, with what you have!"
Leonard was preceded in death by his parents, Everett and Margaret Brown; his sister, Penny; and three of his children, Richard Brown, Bradley Brown and Kimberley Lane.
He is survived by sons, Mark Brown, Darren Brown and Brian Brown; grandchildren, DeAnn, Jeana, Fawn, Sara, Ben, Mike, Mark Jr., Craig, Cari, Naomi, Racheal, Charlie, Stephen, Sheree, Devin, Gabriel, Trenton, Elaina, Ryan, Nathan Alex and Samantha; his brothers Harold Brown and Ernie Brown; many great-grandchildren, nieces, nephews and cousins.
A celebration of life and time of sharing was held on Friday, Aug. 14, at Trenary Funeral Chapel in Kooskia. A dinner followed at Kooskia Community Center. Arrangements were by Trenary Funeral Home of Kooskia.