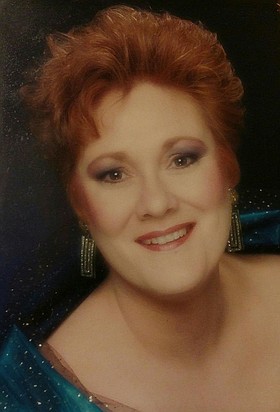 Kathryn Jean Cox
Newman Lake, Wash.
November 21, 1950 - November 12, 2015
Kathryn Jean (Cleaver) Cox, 65
Kathryn Jean (Cleaver) Cox, 65, died on Nov. 12, 2015, of natural causes at home in Newman Lake, Wash. Kathryn was born on Nov. 21, 1950, in Boise, Idaho. She enjoyed an amazing childhood in the north end of Boise. She attended Washington Elementary and North Junior High Schools. Kathryn moved with her parents to Elk City, Idaho, and attended Grangeville High School. She also attended Colfax High for a year, but ultimately returned to Boise and graduated from Boise High School.
Kathryn loved riding her horse, and spending time with her friends. She was funny, sassy and full of life. Her friends remember her for her kindness. She met her husband, Jeffrey R Cox (York), in Elk City and married him on Sept. 6, 1969. Their daughter, Alisha, was born in 1971 when they were living in Elk City. Their son, Michael, was born four years later in Pendleton, Ore. (Jeff was legally adopted by Wally and Mary York in 1989.)
Kathryn and Jeff raised their family in Newman Lake, Wash. Above all else, Kathryn loved her family, and she will remain in their hearts forever.
Kathryn is survived by her husband, Jeffery R York of Newman Lake, Wash.; her daughter, Alisha Cox Fyre of Newman Lake, Wash.; her son, Michael C. (Samantha) Cox of Richland, Wash.; four grandchildren, Tanner and Carter Fyre, and Joe and Ruby Cox; her brother, Earl Cleaver of Port Townsend, Wash.; her sister, Julia Cleaver (Tom) York of Elk City, Idaho; her mother-in-law, Mary York, of Newman Lake, Wash.; and numerous nieces, nephews and cousins.
Kathryn was preceded in death by her parents, Lavon and Emmett Cleaver; a sister, Eilean (Cleaver) Dorman; and her father-in-law, Wally York.
A memorial is scheduled for Jan. 9 at the LDS church on 21022 E Wellesley Ave., Otis Orchards, Wash. A celebration of life is planned for Aug. 14 in Elk City, Idaho.
In lieu of flowers, donations may be made to the Reach Club, P.O. Box 294, Elk City, Idaho.