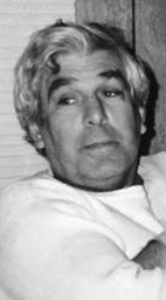 Richard Gordon Bashaw, Sr.
Kooskia, Idaho
February 15, 1940 - November 28, 2015

Richard Gordon Bashaw Sr., 75, of Kooskia, Idaho, passed away peacefully at his home Saturday, Nov. 28, 2015.
Richard was born Feb. 15, 1940, to Wilford and Florence Wilson Bashaw in Charleston, N.H.
He attended school in Charleston, Sunapee and Newport, N.H. Richard married Marilynn Stone and they had five children and later divorced.
Richard worked throughout the northwest. Whether it was working at a cheese factory or driving a grain truck, but his true love was working in the woods as a logger and logging truck driver.
He was preceded in death by his parents, Wilford and Florence Bashaw; brothers, Sam Bashaw, Laggy Bashaw and Wilford Bashaw, Jr.; and sister, Doris Blair.
Richard is survived by his partner since 1989, Ellen Hartloff; sons, Rick Bashaw, Jr. and John Bashaw; three daughters, Mary Ann Campbell, Carrie Kaschmitter and Sherrie Bashaw; sisters, Alice Borders, Charlette Baldwin and Wilma White; numerous grandchildren, great-grandchildren, nieces, nephews, cousins and friends. He was loved and will be missed by all.
A celebration of life and time of sharing will be 2 p.m. Friday, Dec. 4, at Trenary Funeral Home in Kooskia. A potluck will follow.