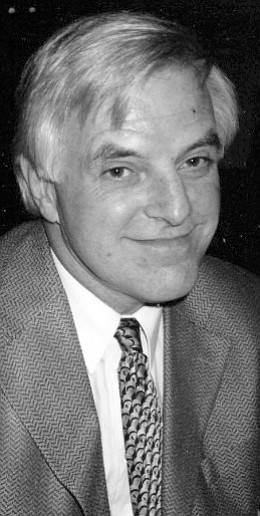 Dennis Randall Jaques
Vancouver, British Columbia
December 6, 2948 - November 20, 2015
Dennis Randall Jaques, 66, born to Merlin (Jake) and Gladys Brown Jaques in Lewiston, Idaho, on Dec. 6, 1948, left us suddenly on Nov. 20, 2015, due to a stroke. He will be grieved for and missed always by his family, relatives, professional colleagues, and a very large circle of friends from Alaska to Arizona.
Dennis moved with his parents and siblings to Alaska in 1957. Already an avid fisherman, with his dad in Alaska he added moose and caribou hunting to his outdoor skills. From a young age, Dennis had an intense curiosity about the natural world that led him to a career in the sciences as a biologist, specifically, a botanist.
His love for science was nurtured in Idaho as well as Alaska. Spending almost every summer vacation at the Clearwater farm of his grandparents' (Babe and Blanch Brown), Dennis roamed the woods and fields there with his cousins. He was a talented athlete (playing high school varsity basketball and baseball from Little League to semi-pro) and musician. He played the cello from elementary through college. During summer breaks, he fought fire for the Forest Service in California's Sierra Nevada and in the Nez Perce-Clearwater National Forests. When he had time off, Denny would hitchhike from Headquarters to the farm in Clearwater to spend his time with his uncles, Harlan and Seibert Brown.
Dennis obtained a bachelor's degree at Northern Arizona University and masters in botany at Oregon State University. His first career work was with Earth Satellite Corporation in Berkeley, Calif., where he developed his interest in satellite infrared imagery to support vegetation studies. He became a noted authority in what was then a new technology. He was soon after invited to participate in an international project, Man in the Biosphere, at the University of Calgary, Alberta, in 1975. Shortly after, he joined the faculty of the university as a research associate and instructor until 1981 when he formed a private consulting firm and moved to the Vancouver area in British Columbia. Only two weeks before his death, he was having a great time in the Alberta oil sands being flown by helicopter over his study sites.
He loved to laugh — a big booming laugh — and had a keen, if somewhat goofy, sense of humor. He loved people, and loved talking to anyone he chanced to meet.
Most of all, Dennis loved God and his family. He remained devoted to his first family, his parents and siblings, all his life; but the family that he and Ginny created together provided his most sublime joy. His greatest pleasure in life was his grandchildren — Josh, Kiley, Linus, Will, Sophie, Alex, Zouxi and Rowan.
Dennis is survived by his wife of 47 years, Virginia (Ginny) née Saumert; his son, Andy Jaques (Eridania) of Panama and Maple Ridge, BC; daughters, April Durnan (Eric) of North Vancouver, BC, and Adrienne Mohr (Stuart) of Maple Ridge, BC; his brother, Jeff Jaques (Hilary) of Oakland, Calif.; sister, Becky Webb (Monty), Coeur d'Alene, Idaho; sister, Lyn Krzeminski (Joe), Elk City, Idaho; sister, Lori Sataman, Winchester, Idaho. Also mourning his loss are his niece and nephews — Jason Webb, Jamie Webb Marques, Aaron Jaques and David Jaques; and many cousins in the Grangeville, Boise and surrounding areas.
There will be a memorial service in North Vancouver, British Columbia, on Dec. 13 and one in the spring in Clearwater, Idaho.