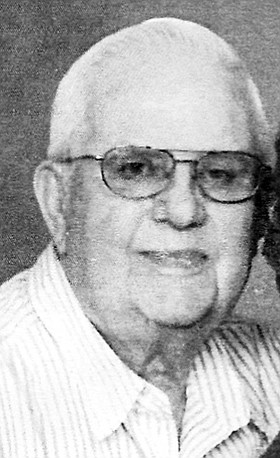 Darrol G. Frazier
Kamiah, Idaho
October 28, 1932 - December 8, 2015
Darrol G. Frazier, 83, of Kamiah, Idaho, passed away Tuesday, Dec. 8, 2015, at St. Mary's Hospital in Cottonwood. He struggled with renal cell carcinoma of the kidney for three years which led to congestive heart failure that was the cause of his passing. Darrol was born Oct. 28, 1932, in Orofino, Idaho, to Albert and Mabel Frazier of Pierce, Idaho.
Darrol's first job was at The Mint setting bowling pins and laboring after school and on weekends in Pierce at the family gas station, and then at the Mussel Shell Cedar Shake Mill during his teens splitting band sticks that go around the bundles of shingles (better known as a shingle weaver). Upon graduating from Pierce High School, he spent five years hooking in the woods for Leonard Cardoff Logging.
An avid outdoorsman, Darrol loved to camp, hunt, fish, snowmobile, ski, play pinochle, cribbage, watch westerns and armchair Mariner games. He was a 4-H leader for 15 years.
Upon completion of various vo-technical classes at LCSC, he spent 33 years driving a logging truck and working as a mechanic on all types of machinery including welding and fabrications for Carl Nelson Logging. He retired after completion of the family home near Kamiah and completing 13 years as a mechanic/welder for Ken Miller Logging, Orofino. He was a member of the Ascension Lutheran churches in Pierce and Kamiah.
He enjoyed family/friend weekends at the cabins on Pine Creek and French Mtn. Saddle near the Northfork of the Clearwater River. Many elk tags were filled and packed out with his father's pack string, frying pans of trout shared, huckleberries picked and roads/trails explored by snowmobiles through the seasons.
Darrol is survived by his wife, Joyce, of 60 years at Kamiah; and three children, Denise (Chris) Manfull of Orofino, Kelly (Gina) Frazier of Battleridge, and Carla (Dave) Coon of Pierce; six grandchildren, Nathan Manfull of Culdesac, Nick (Callie) of Pinehurst, Matthew Coon of Pierce, Stephen (Alexis) Frazier of Kamiah, Heather (Justin) Staneart of Grangeville and Danielle Frazier of Grangeville; six great-grandchildren, Addie, Cassidy and Mya Manfull, Haily and Devon Staneart and Ethan Frazier; sister, Laurella Miller of Orofino; brother, Ellis Frazier of Woodburn, Ore.; nieces and nephews; and lifelong family friend, Robert (Sharon) Pollock of Halfway, Ore.
He was a loving and devoted husband and father who cared deeply for his family and his many friends. Darrol had a natural wit and a wonderful sense of humor.
Darrol's presence with us will be greatly missed, but his untamed spirit, vibrant smile and unending history lessons will be remembered forever by family and friends.
In following Darrol's wishes, cremation has taken place with no services. Darrol's ashes will be placed at the Clearwater Cemetery.