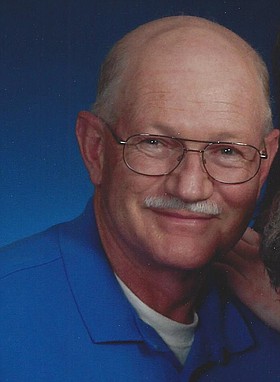 Roger Allen Ward
Kamiah, Idaho
October 16, 1941 - February 6, 2015

Roger Allen Ward, 73, of Kamiah, Idaho, passed away Friday, Feb. 6, 2015, at St. Joseph Regional Medical Center in Lewiston, Idaho. Roger was born Oct. 16, 1941, to Oscar and Naomi in Kokomo, Ind.
His passion for fishing began at a young age and his desire to move west. He wanted to be near the mountains and forests. After graduating from Kokomo High School in 1959 he went on to Purdue. He graduated college with a degree in forestry. He moved to Philipsburg, Mont., and worked as a forester.
Roger's desire to serve his country overrode his dreams of the west. He joined the Navy and attended NOCS. Roger served his country as lieutenant on the U.S.S. Bon Homme Richard in Vietnam. Following his service to our country Roger returned to the forest that he dreamed about. He went to Elk City as a forester for the U.S. Forest Service. Roger was transferred to Priest Lake where the fishing was much better. He heard rumors of a great fisherman and wanted to meet him. Little did he know that he would fall in love with his daughter, Kathryn Bierman. Kathy and Roger were married Feb. 5, 1972, in Spokane. It wasn't long before their family started to grow. Their first child, Rob, was born Dec. 13, 1974. He was a member of The Society of American Foresters. While on a study tour with them he was able to tour New Zealand and Australia. Fortunately Kathy and Rob were able to meet him in Australia. While working full time, raising a family and fishing, Roger managed to continue his education. He received his masters in sivilculture from the University of Idaho. Roger transferred to the Kamiah office where the Ward family made Kamiah their home. Ashley joined the family Jan. 31, 1988. He worked at the Kamiah office for several years before transferring to the Grangeville office where he retired in 1998.
After retirement Roger stayed busy. He was a master at Dutch oven cooking. He enjoyed cooking for others and teaching classes with his son. Roger was a 4th Degree Black Belt in Goju Shorie Karate and attended Ron Reeds School of Karate. He loved to fish, camp, hunt with his wife; float the river with his family and friends. He was known to sharpen your knife when he stopped by. He likes to watch NASCAR and football, smoke fish and was a fine woodworker. Roger was a friend to all who knew him. He is loved and will be missed.
Roger was preceded in death by his father, Oscar Ward; mother, Naomi Rodgers; stepfather, Sam Rodgers; and sister, Jane Oaks.
He is survived by his wife, Kathy Ward of Kamiah; daughter, Ashley (Andy) Pigott of Coeur a'Alene; son, Rob (Sherri) of Priest Lake; grandsons, Frankie, Everett, and Fredrick; a sister, Sandra Rupright; brother, Samuel Rodgers; brother-in-law, Jim Oaks; and nephews, Chip Clester, Patrick Clester, Daniel Thornton and David Thornton.
Visitation will be held today, Wednesday, Feb. 11, from 5-7 p.m. at St. Catherine's Catholic Church. The Rosary will be at 7 p.m. also Wednesday at St. Catherine's.
Funeral Mass will be at 2:30 p.m. Thursday, Feb. 12, at St. Catherine's Catholic Church in Kamiah. Following Mass a meal will be provided by the Altar Society at the church. Interment will be at Evergreen Cemetery in Priest River, Idaho, at 1 p.m., Monday, Feb.16.
Memorial contributions may be made to the Kamiah EMTs, Kamiah VFW Post 5407 or National Museum of Forest Service History in Missoula, Mont. Arrangement are entrusted to Trenary Funeral Home of Kooskia, Idaho.