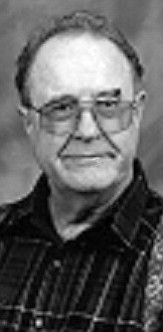 Glenn W. Rutledge
unknown - unknown
Glenn W. Rutledge, 88, of Grangeville, Idaho, formerly of Middleton, passed away Thursday, Feb. 12, 2015, at his home in Grangeville.
Glenn was born May 20, 1926, at Boise, Idaho, a son of Perry and Hazel Long Rutledge. He started school near Cascade before moving to Roswell and then finished his education at Middleton. He joined the U.S. Navy in 1944 and following his discharge he returned to Middleton. He married Betty Ruth Baines on Sept. 25, 1946, at Caldwell. He worked various jobs including roofing and in warehouses before going to work for the City of Middleton where he retired. They moved to Grangeville in 2005.
He was a member of the Baptist Church in Middleton and the VFW in Grangeville.
He enjoyed making stained glass, woodworking, family camping and fishing trips, and gardening, especially roses.
He is survived by his wife, Betty Ruth of Grangeville; three daughters, Karen (David) Jarolimek of Grangeville, Lea (Chuck) Russell of Nashville, Tenn., and Toni (Brett) Jacobsen of Clackamas, Ore.; one brother, Norman Rutledge of Nampa; 11 grandchildren and 21 great-grandchildren. He was preceded in death by his parents; a brother, Ronald; a sister, Helen Van Orsdale; a daughter, Sharla Wagner; and grandchildren, Raylene Russell, Brett Jarolimek and Mark Jarolimek.
A memorial service will be held at a later date at the Grangeville Christian Church. Inurnment will take place at the Middleton Cemetery also at a later date.
Family suggests memorial contributions may be made to Syringa Hospital Hospice.
Send condolences to the family to Blackmerfuneralhome. com.