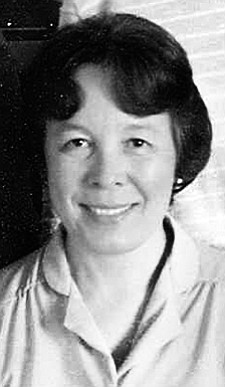 Nancy Ann Brooks
Grangeville, Idaho
February 26, 1941 - December 23, 2014

On Dec. 23, 2014, surrounded by family, Nancy Ann Brooks, 73, passed away after a brief, but graceful battle against cancer at St. Joseph's Regional Medical Center in Lewiston, Idaho.
Nancy Ann Brooks was born on Feb. 26, 1941, in Ukiah, Calif., to Lee and Ethel Humphrey. She grew up in the northern California town and, after high school graduation, she pursued employment as a secretary at a local real estate office. In 1960, she married Stephen Brooks, also of Ukiah. After the birth of her first daughter, she decided upon a career as a stay-at-home mother which she would embrace throughout raising two more daughters.
Nancy spent her life committed to raising her daughters, Shelby, Shannon and Jessie while living between homes in both California and Grangeville, Idaho. Her creative abilities were often highlighted throughout her home and it was a talent she passed on to her daughters. In 1997, Nancy permanently resettled in Grangeville. Upon her return she devoted herself to raising her youngest daughter and then caring for her grandchildren. Nancy had a special place in her heart for animals. Nancy belonged to the Abundant Life Fellowship.
Nancy's family was blessed to have been able to hold her hands as she made her way to her heaven. The family extends their heartfelt thanks to George and Mardell Casteel who shared their faith and strength in prayer during her brief battle with cancer. In addition, the family thanks Mom's most trusted friend, Marvelene Case, who anchored and supported the family through many difficult days. The family requests that anyone who is experiencing unusual physical changes to readily pursue medical aid, and to not rest until a doctor reasonably investigates their medical situation.
Nancy is survived by family members across the United States. Immediate family includes: Stephen Brooks, Shelby Schmadeka, Shannon Brooks Stimson, Jessie Brooks and her sister, Sandie Smythe, all of whom will miss her and cherish her memory. Nancy was cremated and no official funeral services were held. Her family will bury her ashes with her immediate family in Ukiah, Calif., as well as private scatterings as per her daughters' decisions.