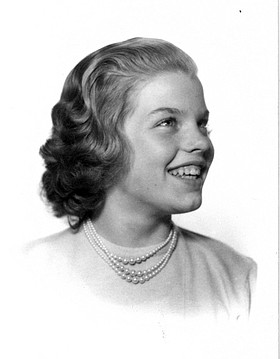 Marcia Leigh Mennet
Grangeville, Idaho
June 18, 1940 - January 1, 2015

Marcia Leigh Mennet Heaton, 74, of Grangeville, Idaho, passed away on Jan. 1, 2015, at her home in Grangeville. Marcia was born in Spokane, Wash., on June 18, 1940, to Earl and Catherine Mennet.
Marcia graduated from Hayward High School in 1958 and went on to get her master's degree from California State University in Hayward, Calif. Marcia moved to Grangeville in 2001 where she became involved in a number of community activities. During the last five years she enjoyed participating in gift shows and the local Farmers' Market, where she became known for her pickled garlic.
She was preceded in death by her parents. She is survived by her daughter, Shanna DuGrosse of Oroville, Calif.; granddaughter, Candace Root of Oroville, Calif.; and two great-grandchildren, Gabriel and Brenna. She is also survived by her sisters, Mary Kaye Martin and Francine (Bill) Caradine, of Asotin, Wash.
A memorial service will be held at Blackmer Funeral Home on Friday, Jan. 9, at 1 p.m. Following the services, a gathering of friends and family at Hilltop Café in Grangeville will begin at 2:30 p.m. All are welcome to come and share your stories and memories of Marcia.