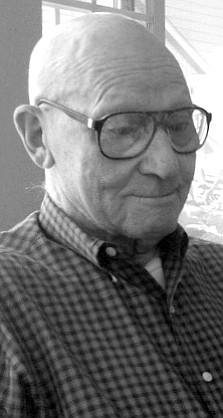 Earl Hall
Lewiston, Idaho
unknown - unknown
Earl R. Hall, 95, of Lewiston, Idaho, passed away on Thursday, Jan. 1, 2015, at the Life Care Center where he had resided since having a stroke three years ago.
He was born in Roseberry, Idaho, on Jan. 13, 1919, to Roy and Katherine Hall. Earl graduated from Cascade High School and married Virginia Lanham also from Cascade, Idaho, on July 3, 1940. Mr. Hall spent most of his years working in the logging industry from Cascade, to New Meadows, Riggins and finally Grangeville were he retired from the Clearwater National Forest. He and Virginia then moved to their ranch near Blanchard, Idaho, where he lived until moving to Lewiston in 1998.
Earl served our nation in the U.S. Army during World War II in the Pacific from 1944 – 1946. He was a past master of Mount Idaho Lodge #9 and associate guardian for Jobs Daughters Bethel 26. Earl enjoyed gardening and loved camping and fishing or just about anything that allowed him to be outdoors.
Earl is survived by his only child, Bonnie Hall, of Jacksonville, Fla.; his loving wife, Joyce Wells, at their home in Lewiston; two grandchildren, Brad Johnston of Jacksonville, Fla., and Jennifer Johnston of Scottsdale, Ariz.; two great-grandsons and many nieces and nephews. He was preceded in death by his parents, four brothers, two sisters and his first wife of 55 years, Virginia.
Earl's family will respect his wishes to not conduct a service, and will instead spread his ashes across areas of Idaho where he loved living and working throughout his life. He was so dearly loved and will be sorely missed.